Social media and marketing has made a big impact on the fashion industry through, imagery, collaboration, praising lifestyles versus product, and its abundance of access. Take Sock'm for example.
Sock'm developed in the midst of social media's evolution in the fashion industry providing a curated lifestyle content with the ultimate goal to connect to people. Sock'm celebrates a rebellious lifestyle mixed with the wild souls of its co-founders, "there is really no secret sauce other than starting from scratch, growing organically and putting a lot of passion and perseverance to it."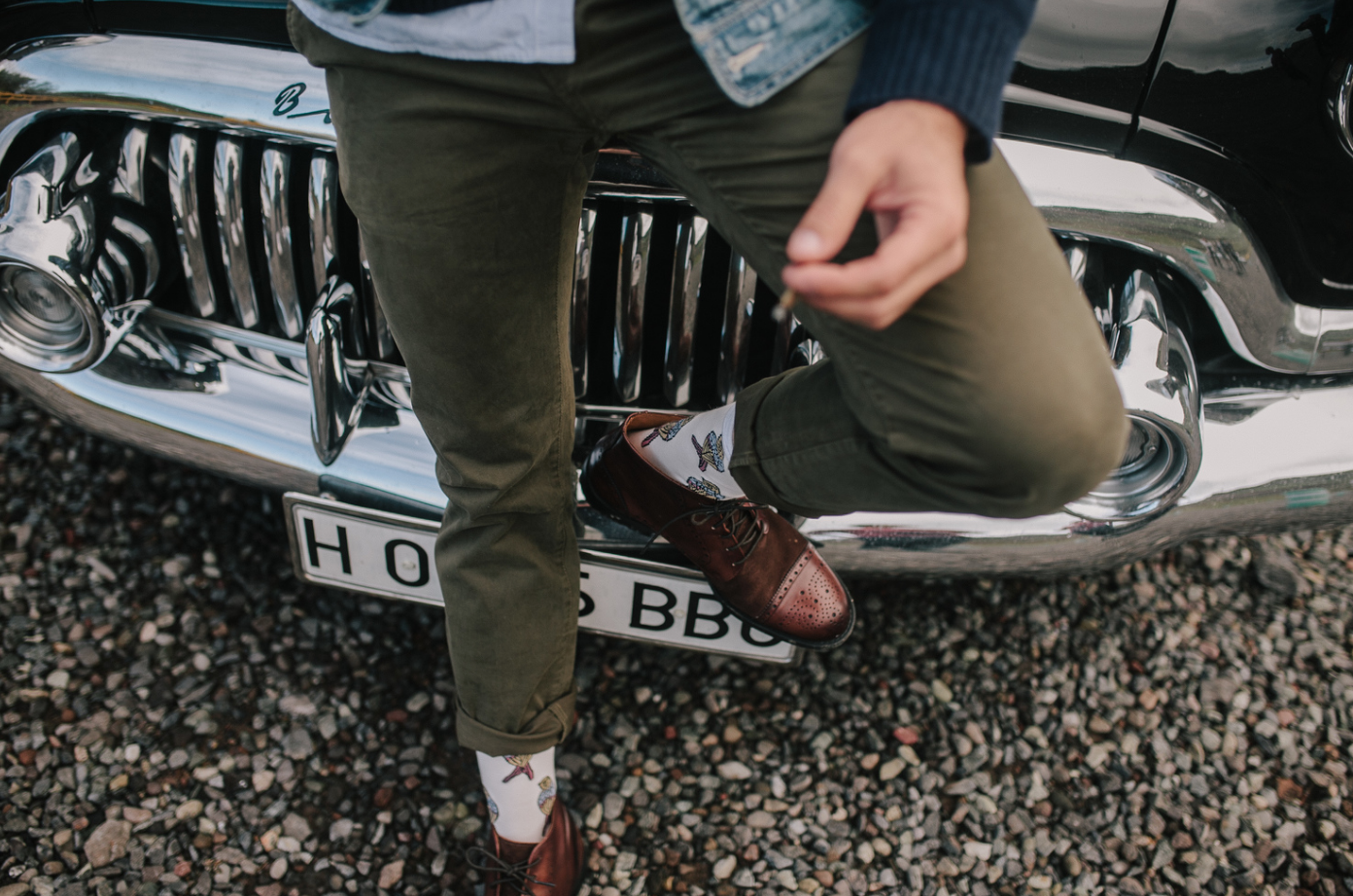 Within two years of operation, Sock'm has made its way into the European and Japanese market before gaining popularity in the United States. Sock'm grew increasingly popular since collaborating with the Brooklyn based fashion company, Fashion Startup Hub (trademark of E-Innova Lab LLC). Fashion Startup Hub incorporates brand success and product marketing to help independent designers tap into an American market. Together both Sock'm and Fashion Startup Hub have organically grown their online presence, celebrity and U.S. appeal.
Take a look at Sock'm rebellious story below.
Tell me a little about Sock'm, what inspired you to start your brand?
The idea behind Sock'm was a rather a crazy one. We wanted to find an item that would allow us to share the rebel and adventurous lifestyle that we love, which also happens to also be our own.  It was the aim to render tribute to those who challenge the status quo and are eager to explore new paths. It was the wish of giving credit to true character and fierce determination.
Sock'm socks were meant to be, and it has been, that garment in which we encapsulated all these values that we feed from, and that allows us to share and celebrate this rebel lifestyle with wild souls all over the place. So if you think about it, although it is being an expansive idea because we want to share and celebrate a particular lifestyle, it is also rather intimate, because it happens to be our own personal lifestyle, our own fantasy and dreams. This intimate component adds a lot of honesty, transparency and has allowed us to really connect with people far beyond what we initially expedited.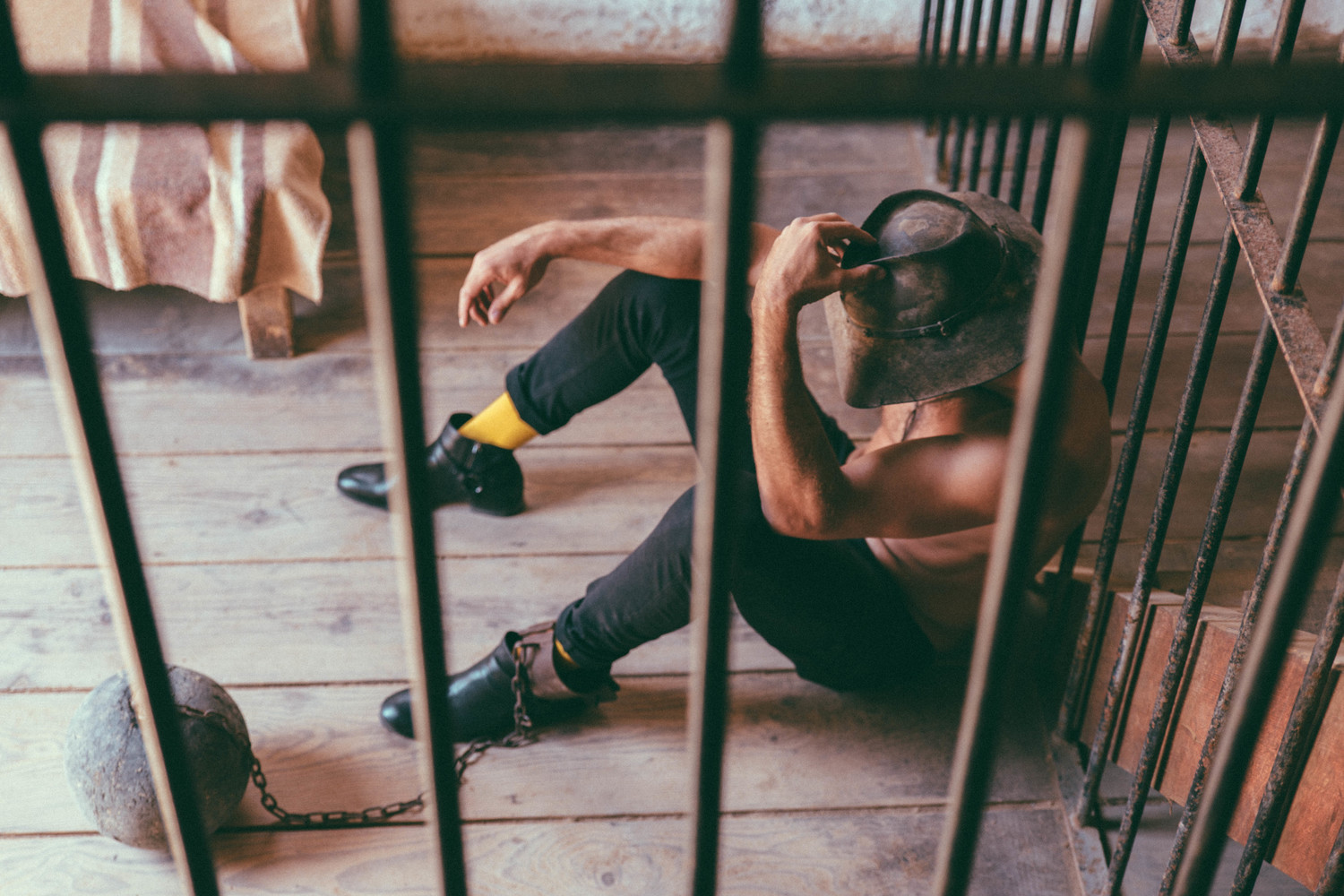 Why create a sock collection?
Various reasons. Relevance. First, we wanted to give socks the relevance they deserve, beyond being a garment to cover your feet. We truly believe that socks are a very powerful accessory that can elevate the rest of your outfits while adding a very personal touch to them, somehow allowing you to make your lifestyle statement.
Democratic garment for all. Socks are also a very democratic garment that can adapt to many different styles. There is no color too bright or a design to hedgy when it comes to socks. And this is great because it really allows us to cut loose our imagination to explore endless design combinations without having to think how they will fit into a particular fashion style. Again, Sock'm is not about fashion, it is about lifestyle.
Why is your brand philosophy so important?
#neversettle is our credo, it really captures Sock'm philosophy. In a nutshell, Sock'm philosophy is about staying true to yourself, embracing what makes you unique and fighting for it because it always pays off, and because there are just no short cuts to true character… It is all about being yourself, being wild and not settling.
What are some values that Sock'm couldn't grow without?
Honesty, determination, a rebellious spirit, the willingness to go further, and to be shaken by new experiences.

What makes Sock'm different from other designers and brands?
The first thing that clearly differentiates us is that Sock'm is 100% heart and soul. Everything surrounding Sock'm flows directly from the very own lifestyle and fantasy of its founders.  There is no marketing department that came up with a great selling idea. Behind the scenes, there are two founders willing to share and project their very unique lifestyle through unique garments. Everything that we do, starts from scratch and doesn't end until we thing it captures Sock'm's very DNA.

Something that also makes Sock'm unique is that we conceive Sock'm socks the same way you may think about tattoos in the sense that they are both elements where:
(i) Meaning is as important as design itself,
(ii) They have a very personal component
(iii) You can choose its exposure and how much you want others to see it.

One of the things we love about SOCK'M is the visuals and concepts in each release. Where does your inspiration for these cinematic mini clips stem from?

[vimeo 137050423 w=640 h=360]
One thing is being a concept creator working for other brands as we did for several years. Another thing is being a concept creator of yourself particularly when you want to project your very own rebel and wild lifestyle. This is a much more personal and tough challenge. It really forces you to raise the bar.

We are the ones behind and on the scenes, together with our friends. Many of the sceneries that appear are were we actually live, the beach were we actually surf… now… unfortunately the amazing classic old school cars are not part of our day to day life (or at least not yet…), but hey, we still love them. Being able to unleash our creativity and fantasy through these videos is one of the best experiences we had so far. Therefore, if an image is worth 1000 words imagine the story telling power of a video that is made of hundreds of images. This is also something pretty unique of SOCK'M and has actually help us a lot to connect to people.

What are your favorite materials to work with?
Our favorite material without a doubt is Egyptian cotton. We love this premium cotton because it a light material providing a very pleasant soft touch that and we have actually received very positive feedback about it. It is also a yarn known for its resistance and durability allowing a longer lifespan to our garments. We also like to combine this fine yarn with elastic materials to make sure that the socks keep their form while improving the way they adapt to your feet.

How would you describe Sock'm's overall style?
Style is somehow the external projection of our personality, style is our non-verbal way of telling the world who we are. Now, obviously your outfits are part of your style but it goes far beyond that. Style is in every detail that surrounds oneself, and it's intimately related to your culture.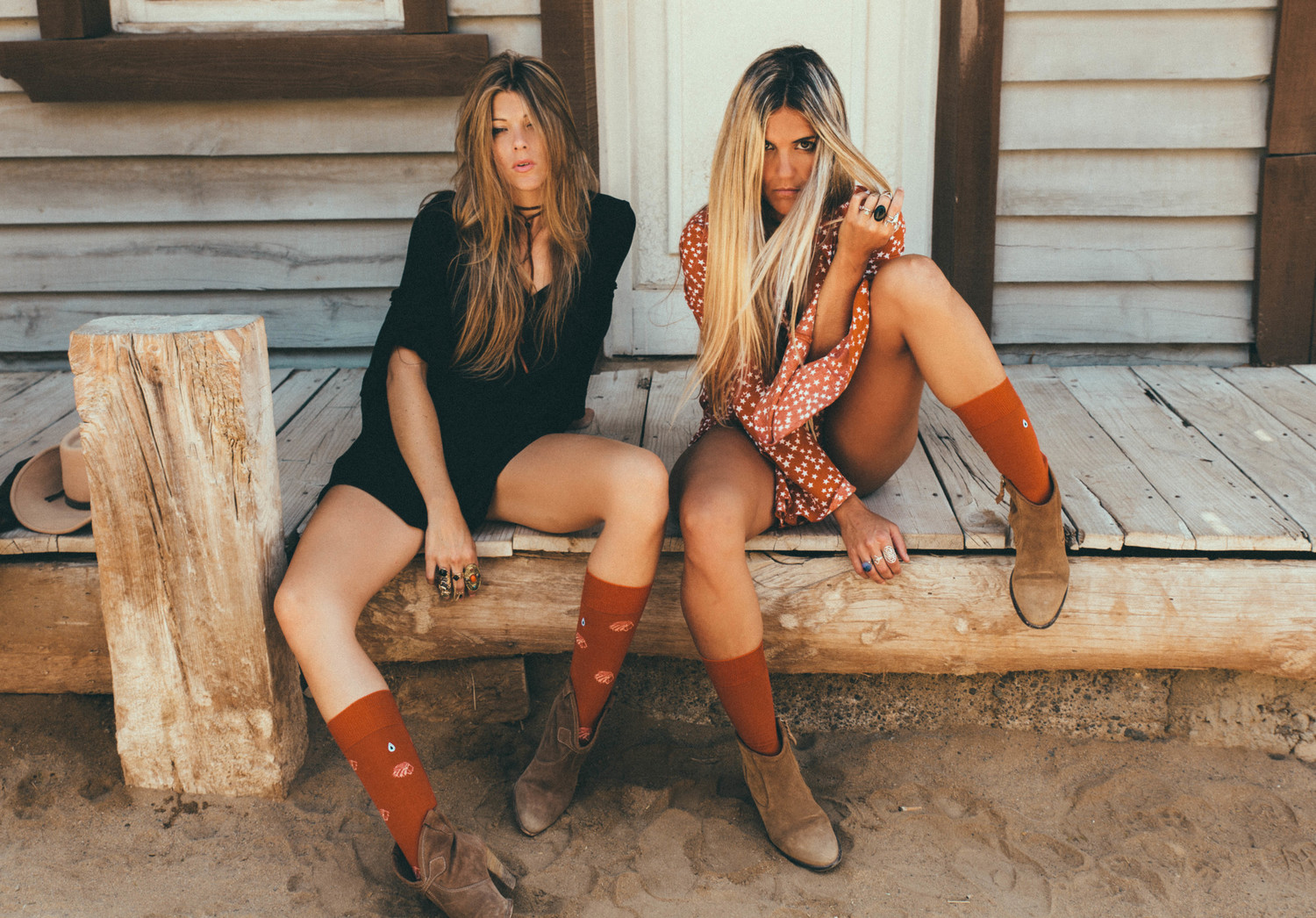 We like the sea and its immensity, because it is full of life yet vastly unexplored. We like knots, anchors, lighthouses, boats, pirates, and all that reminds us that in the past we were all adventurers. We are [also] very inspired by traditional tattoos of American mariners and the great stories that are hidden in them. We particularly like basic lines and shapes, we really admire the way a basic drawing reduced to its minimal expression can still have so much meaning and personality.
How important are socks to every outfit?
In a world where suits are less common than before, socks are the new ties. They are this new accessory by which you make your fashion or lifestyle statement. They allow you to differentiate from the rest. Socks serve the same function as a nice watch, a hat, suspenders, or even a tattoo. They are all elements that allow you to add a lot of personality to your style and that are much more personal.
What has been your biggest challenge in your career so far?
Entering the US market since we first started, one of our main objectives was selling in the US. The US has inspired us in many ways, the whole Americana concept, the iconic Route 66, the alternative blend of Brooklyn, classic Cadillac's, custom bikes, California surfers, and legends like James Dean or singers who we love like Lana del Rey. There is so much in the US that to us it is very important to connect to people here the same way we have done in Europe.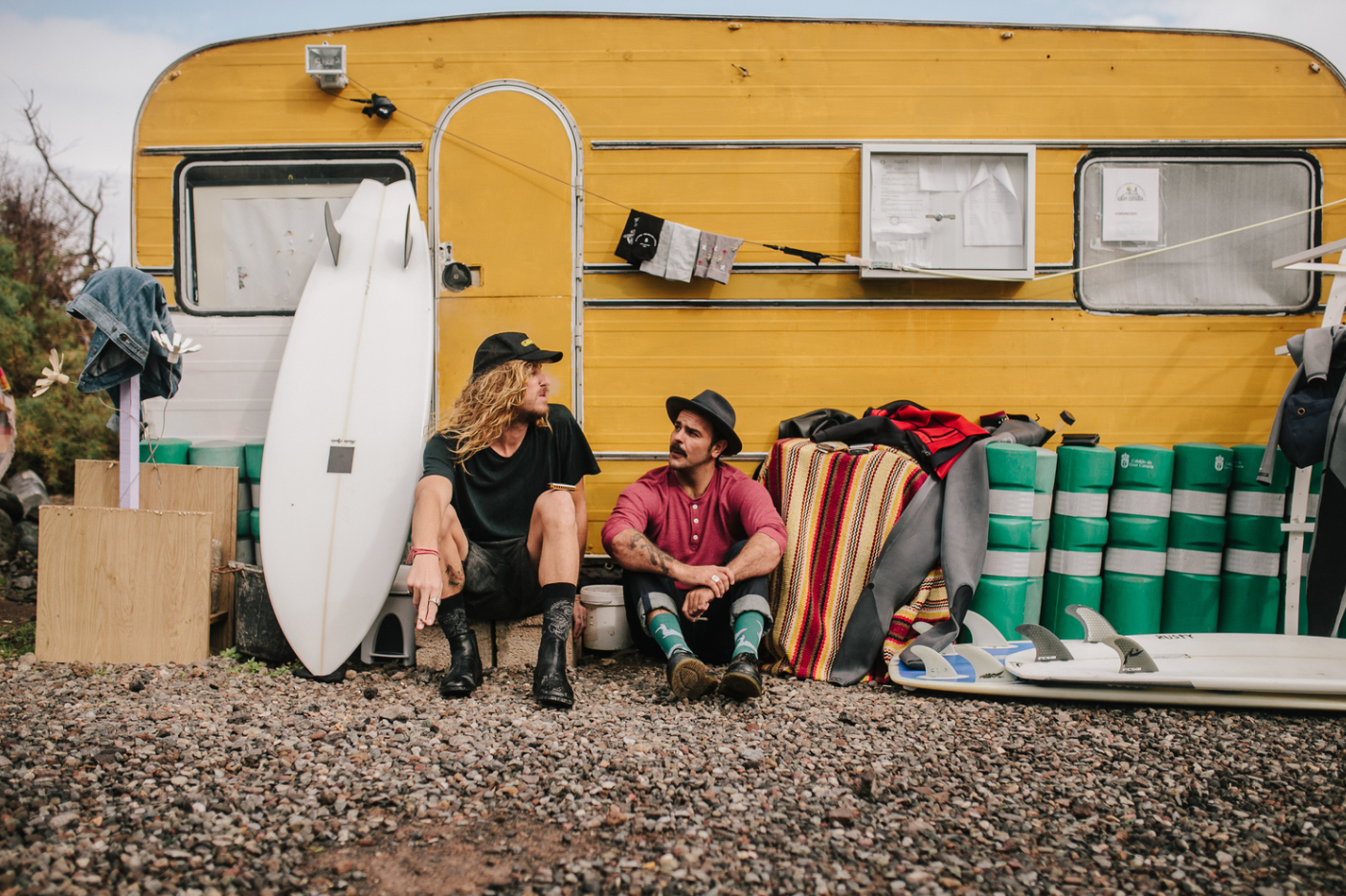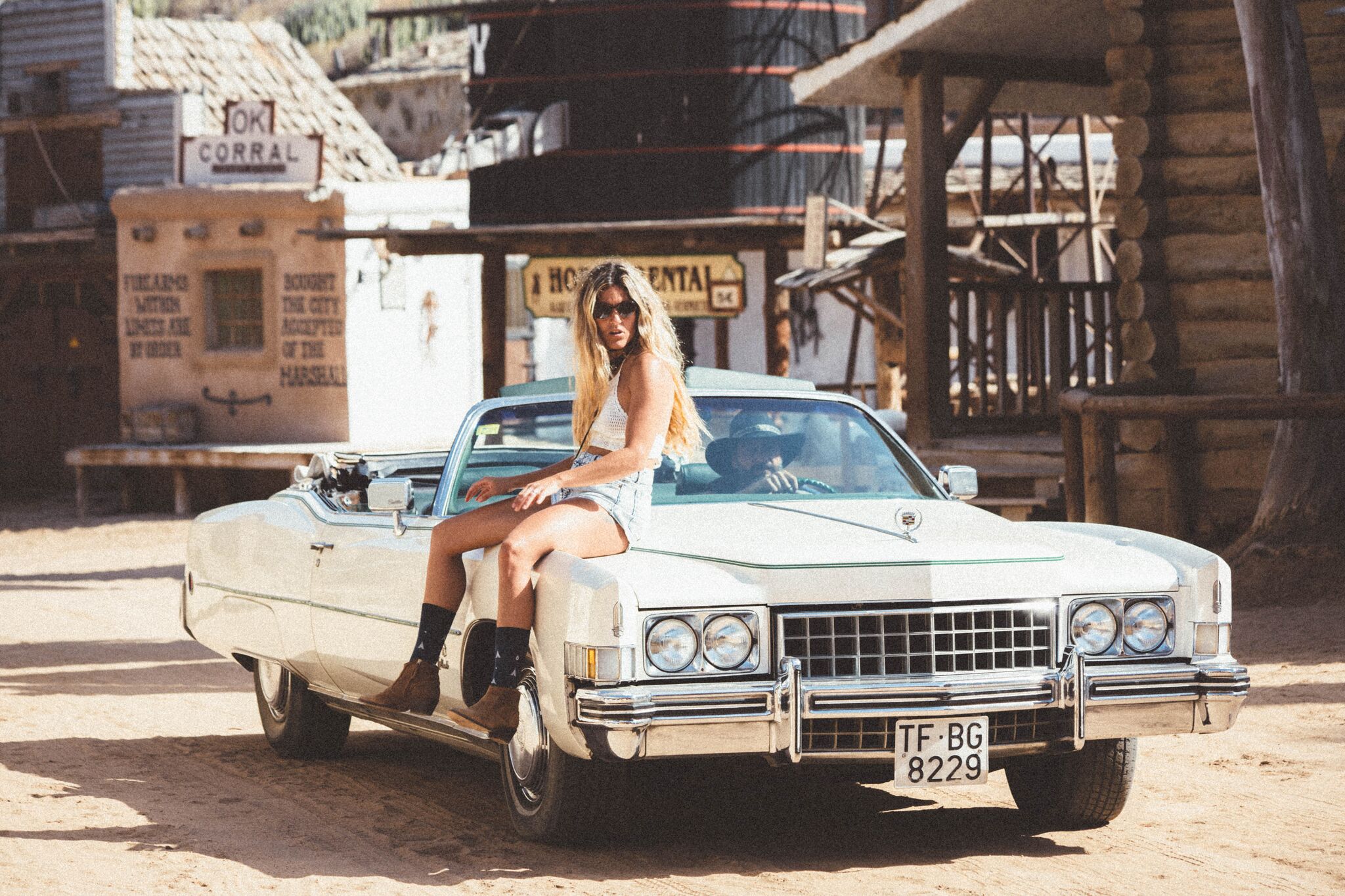 What has been your biggest accomplishment in your career so far?
Actually, I would say being here in Brooklyn, overlooking the Manhattan Bridge as if we were watching one of our favorite movies, and… talking to you guys and dreaming big about our small brand.  Again, we started not even two years ago, so I think that the mere fact of being here is already quite an achievement.
Considering the amount of success you've reached in less than two years, where do you see yourself as a brand in the next 5 years?
Maybe on the feed of our idols, in a great movie, concert, or walking along the red carpet, hehe. Honestly, we'd be very happy in five years if we saw ourselves with a consolidated brand, with enough resources to keep unleashing our madness and even leading our market niche.
How important is it for designers to collaborate with other brands/designers?
Nowadays it is almost crucial, and not only in terms of gaining exposure. Finding the right brand with whom to share knowledge, creativity and cultures is something that has a lot of value in itself and that can be a very enriching experience. We definitely see collaborations with brands and artists as part of our organic growth. There are many great brands over there that we'd love to collaborate with. Collaborating with sneaker brands like Greats from Brooklyn or Supra would obviously be awesome, but also with many others.
To shop Sock'm collection, click here. Be sure to follow Sock'm on Instagram and Twitter.