Basic isn't really the goal for some of us these days, but sometimes we just need to get back to the basics — at least with our style.
I've mentioned in previous posts that I needed to restock my wardrobe, which slowly but surely has been happening. While shopping, I noticed that I've been so focused on my evening and event attire, that I completely forgot about my basic "chilling with my friend" outfits. I desperately needed clothes that I can just throw on and still be cute in, especially for the warmer weather. When I hit up a few of my favorite stores, I quickly fell in love with one of my old basic favorites: graphic tees.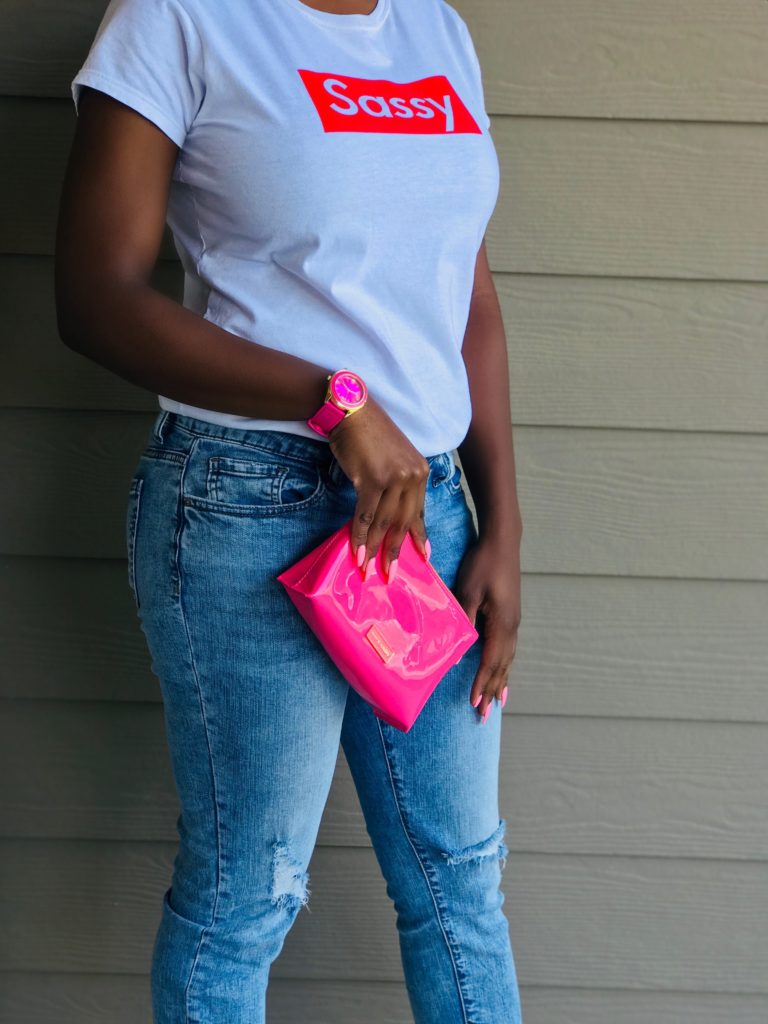 I love graphic tees because although it's so simple, the design and the way you can mix and match it gives your look so much personality. In the past, I only shopped for graphic tees that had a v-neck. As someone who is top heavy, the crew neck tees weren't always the most flattering. The trick for wearing crew necks if you are blessed with a lot of chest is to either: (1) go up one size in women's shirts or (2) hit the men's section!
Last week I went into Rue21 and I fell in love with this one white tee that said "Sassy". It immediately got my attention and took me back to the days when everyone knew me as feisty. I couldn't pass it up. The shirt was definitely a proper representation of me, simple and cute, and goes perfectly with distressed jeans.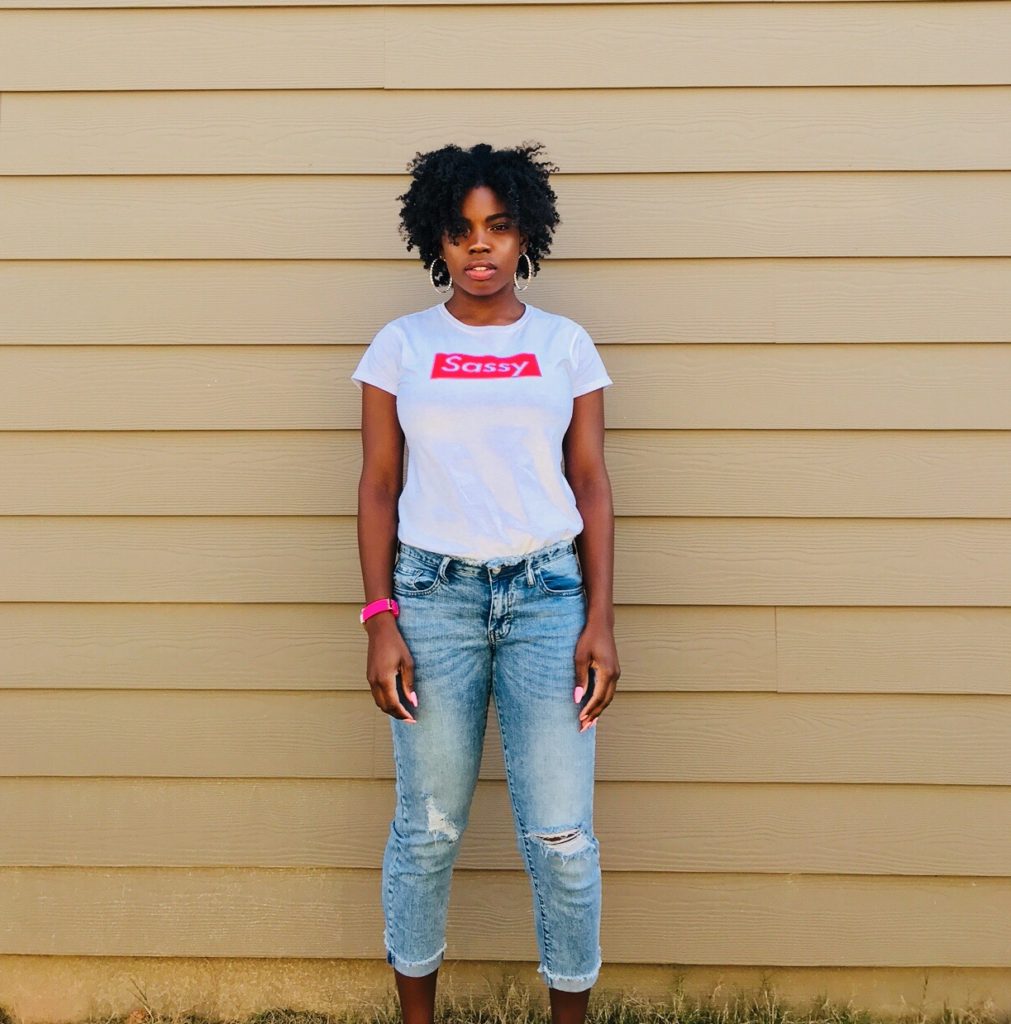 I decided to not only pair it with some distressed jeans but a bold pop of pink because I love how well pink and red just go together, then lasstly I topped it off with a nude heel. What do you think?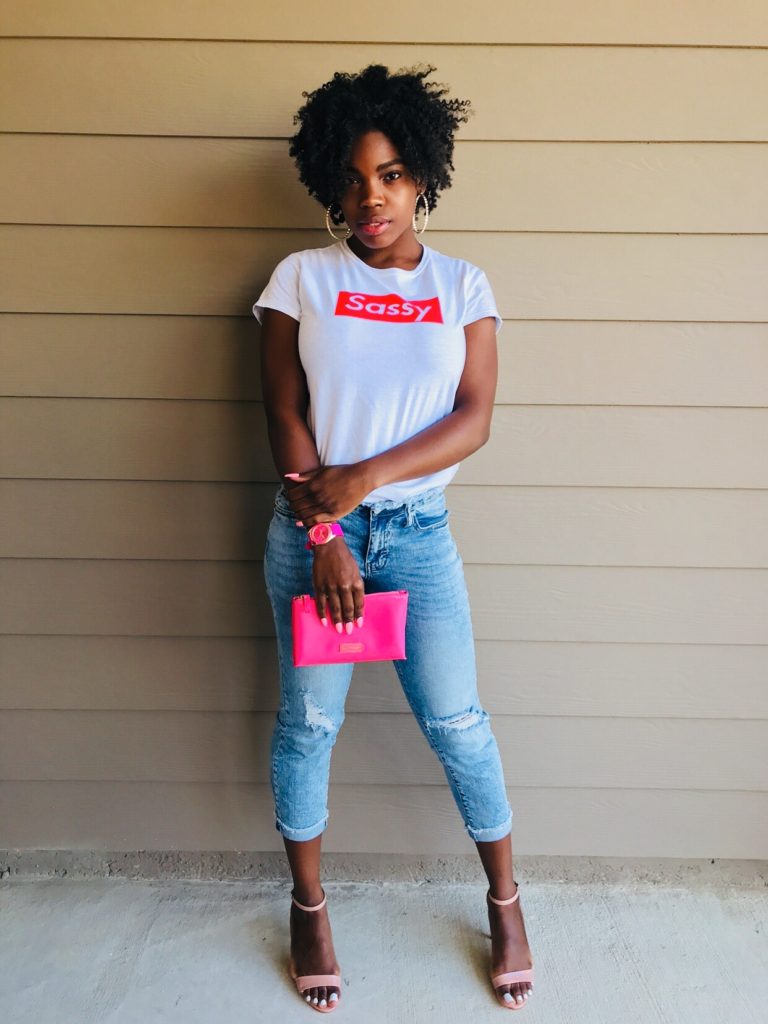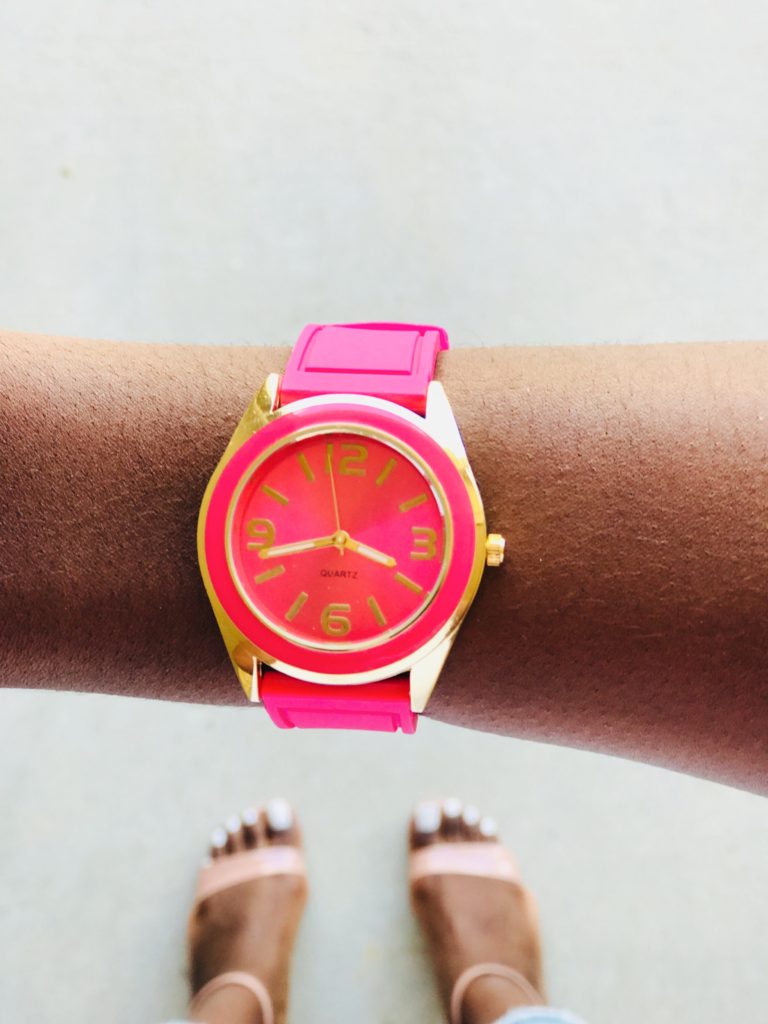 What basic trend/clothing are you obsessed with for the spring?