Most of the time my two c's for style is comfy and cute. I came across a tweet the other day that said,
I have all this dressy clothes and nothing to wear to just chill in.
This was me at one point, I'll buy all the dresses and heals and forget about needing casual clothes to just run errands or meet friends in. The funny thing is, I actually prefer to just throw on a Tee, some shorts, and a pair of kicks. As I get older and less superficial about things, being comfortable is a must with everything I do, both physically and mentally.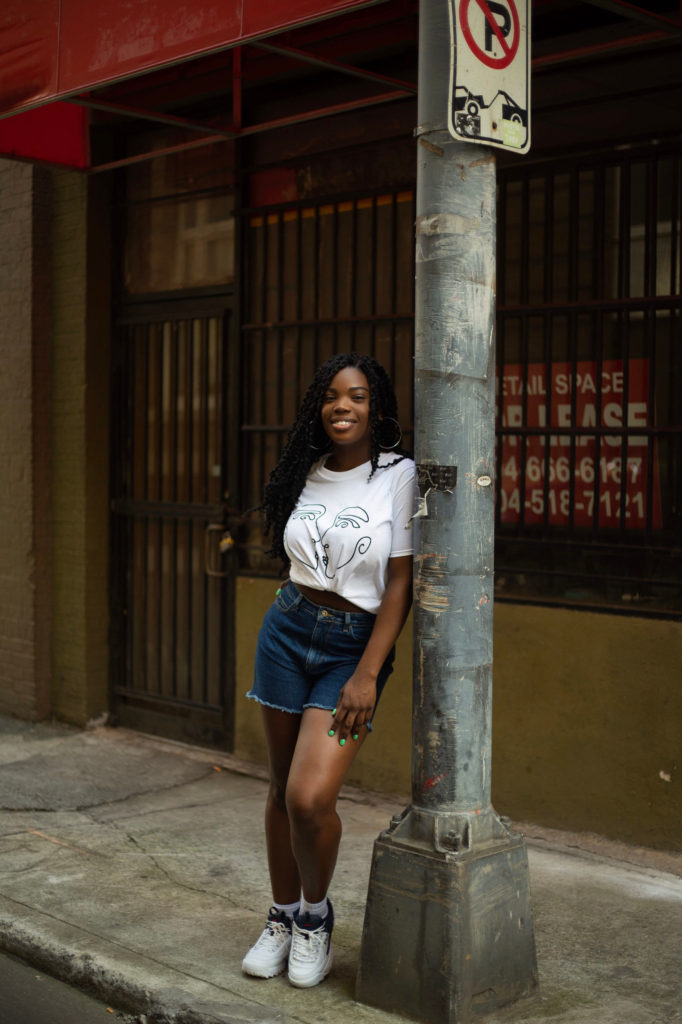 Strappy heels and dresses that require multiple steps and other dressy pieces are cool and everything but it's not the most comfortable for me. If I'm not in a setting that requires me to do a little more then I like to keep it as cute, comfy, and as simple as possible. I remember as a pre-teen/teenager my mom would always try to break me out of the "sneaker phase." She felt that as a developing woman I should wear shoes, heels, and it was appropriate when wearing sweats and jeans at most. Typical of teenage me, I didn't listen. I remember wearing sneaker with my uniform skirts and buying pink and lime green sneakers to match my summer skirt (if you've attended catholic school this would make a little more sense). I disagreed with my mom so much on this level, I've always felt that you make your outfit how you want it to look and sneakers were gender-neutral so blooming into a woman really has nothing to do with that. Btw, I'm sure my mom realizes now how terribly wrong she was, it's all good. We live and we learn.
Reminiscing on this though, made me think if all of these rules, who created them, why do we listen, and why are we letting them control how we dress. It amazes me looking back. Another example, Fila sneakers. I don't know if this was a regional thing or not but when I was in middle school/high school Fila was never it. I'm from New York and kids would actually bully you if you came to school with Fila or New Balances on your feet, now all of a sudden these cheap brands are trendy and charging twice the amount it was worth years ago.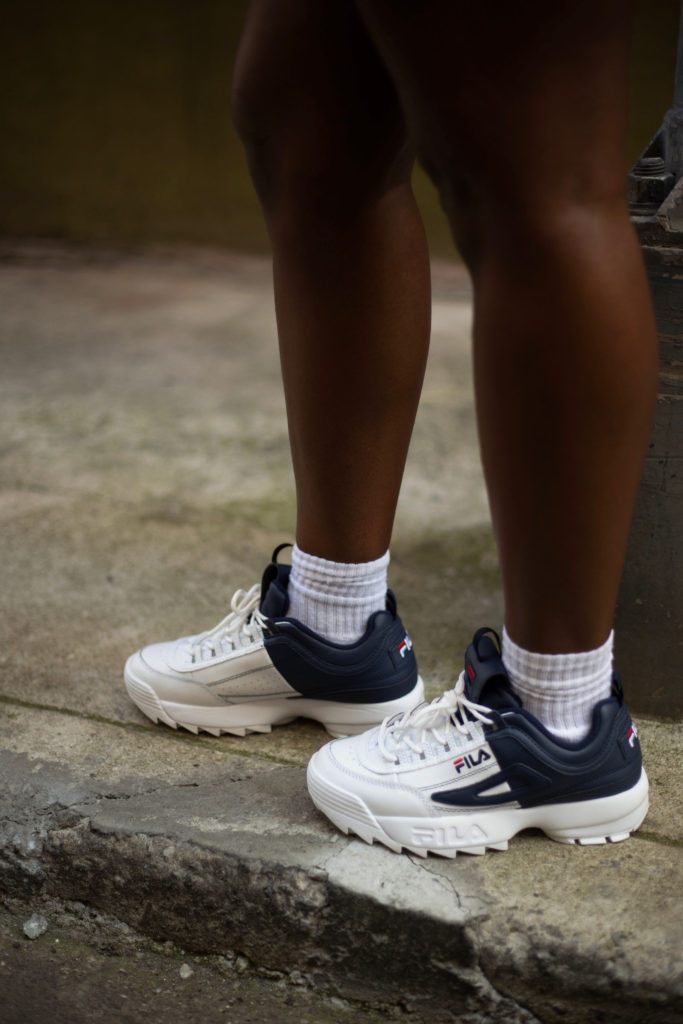 I don't blame em'. All of this makes me reject rules and fashion. The only rules you should follow are the ones you create for yourself, even then don't create too much where you limit yourself. As women, especially, we are such dynamic and versatile beings. We don't have to conform to how society says we should dress or follow rules put in place for us. If I want to wear sneakers and jeans or a dress I'm going to do that, because that's how I feel. If I want to go out in a bra and some shorts, I'm going to do that. I'm 100% dedicated to doing and wearing anything that makes me feel and look good.
Keep it comfy and cute, sis. We need it while we're out here running the world. <3