Over the past few weeks, I've gone back and forth with my style concepts ⎯ sticking to my signature looks, figuring out what I'm willing to try, and what I'm opposed to. As a style blogger, I've been tempted to deviate from my wardrobe choices simply to give you something "new" and "refreshing." While that's all great, that's not what interests me. What's important is sticking to me and expressing myself the best way I know how and hopefully I can inspire you to do the same.

Here's how I paired leather with a few of my favorite things: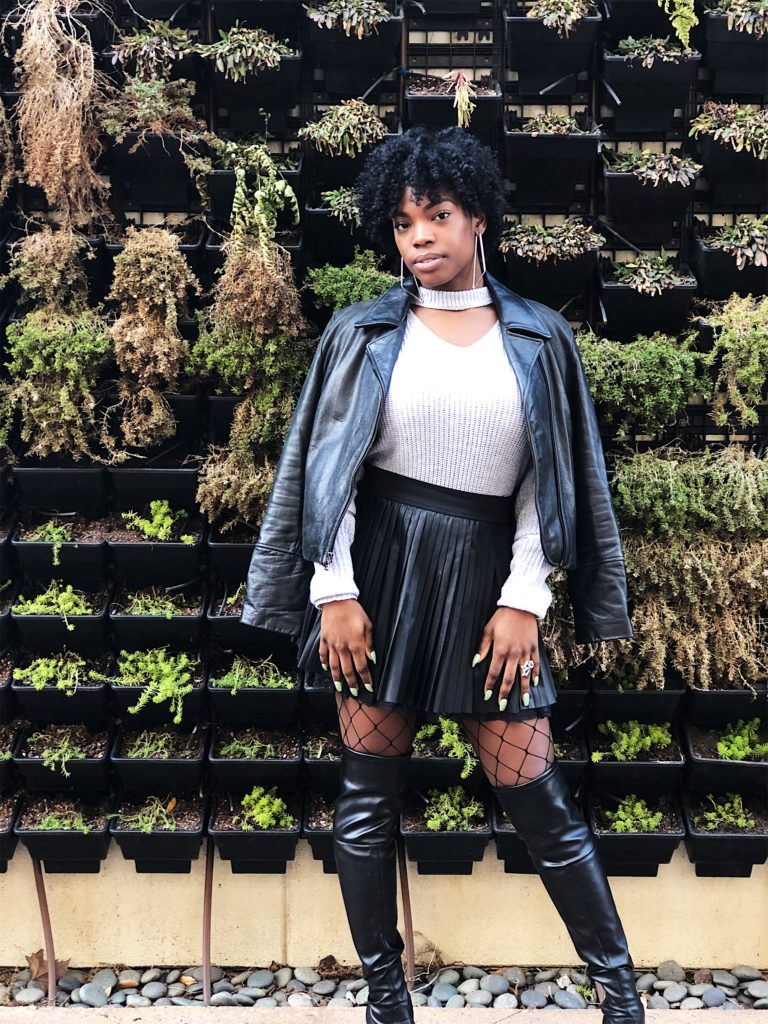 Pleated Skirt: I've just always preferred this style over any other. To me, it's super girly and it adds the illusion of having a little extra junk in my trunk.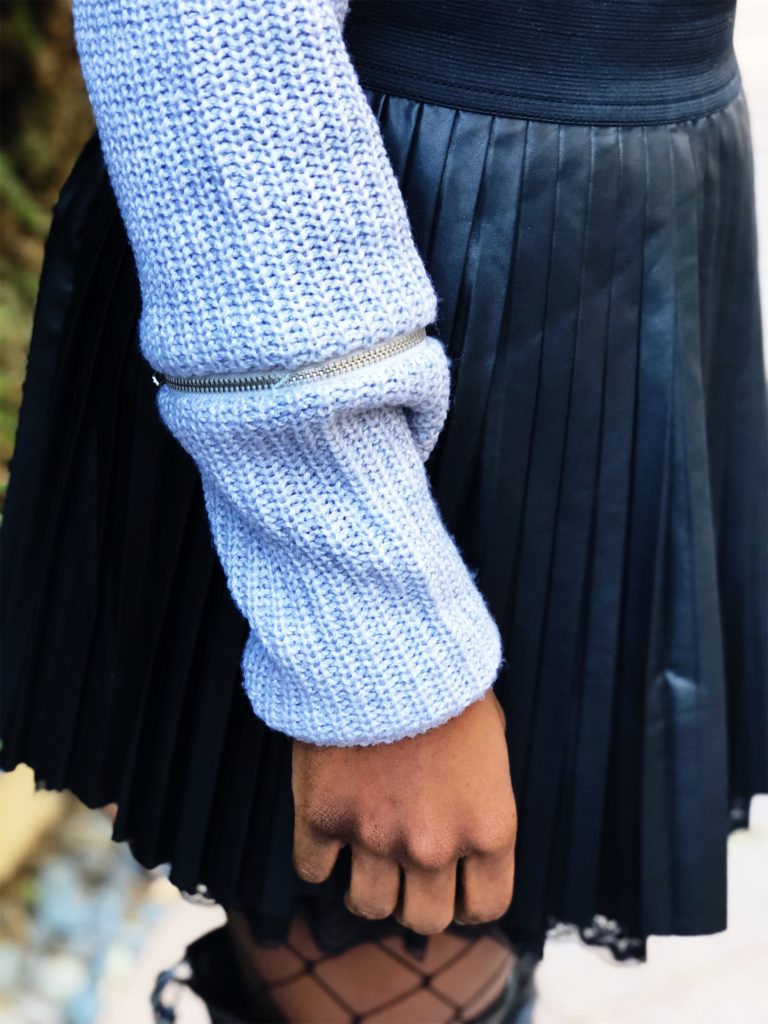 Lace: lace is sooo sexy. The fact that the skirt had a lace lining was genius!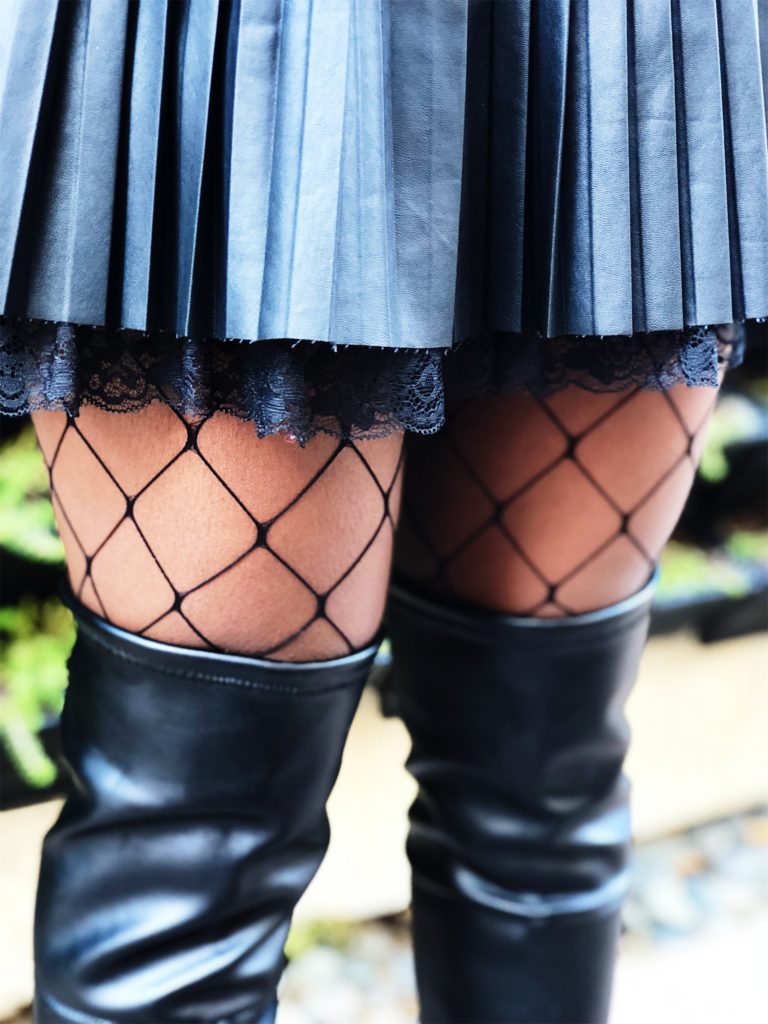 Statement necklines: I love chokers or anything that wraps around my neck for that matter. I'm obsessed.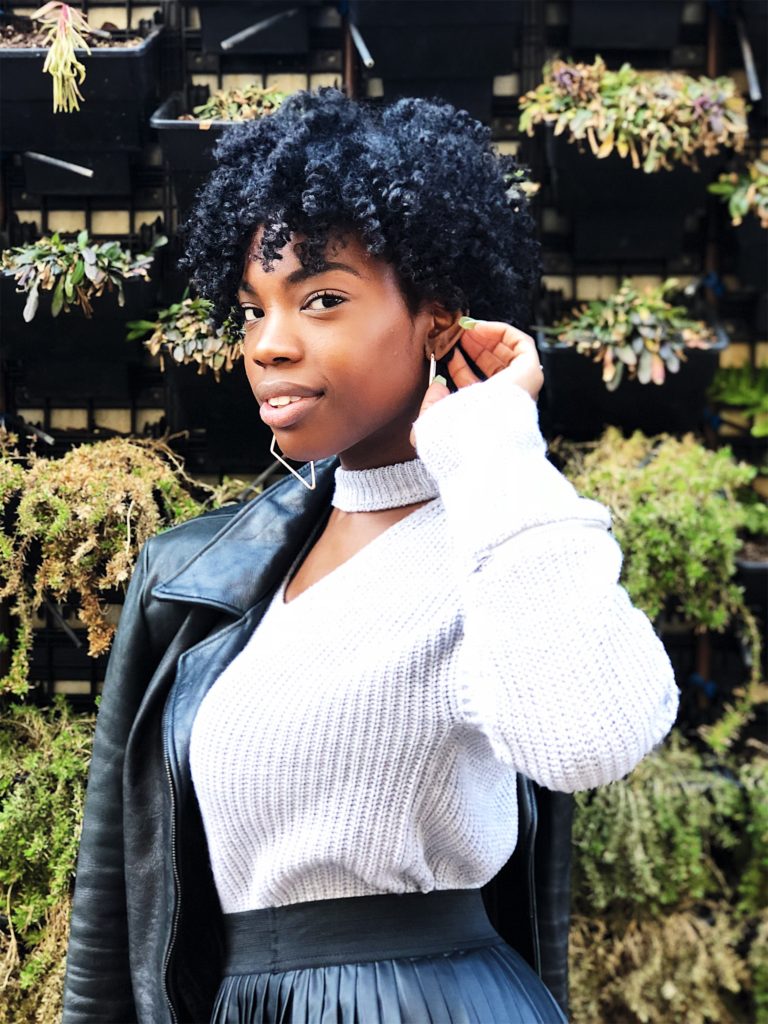 Thigh high boots: any opportunity I get to show off my long legs, you better believe I'm going to take it. Also, thigh high boots and a skirt/dress is the perfect match.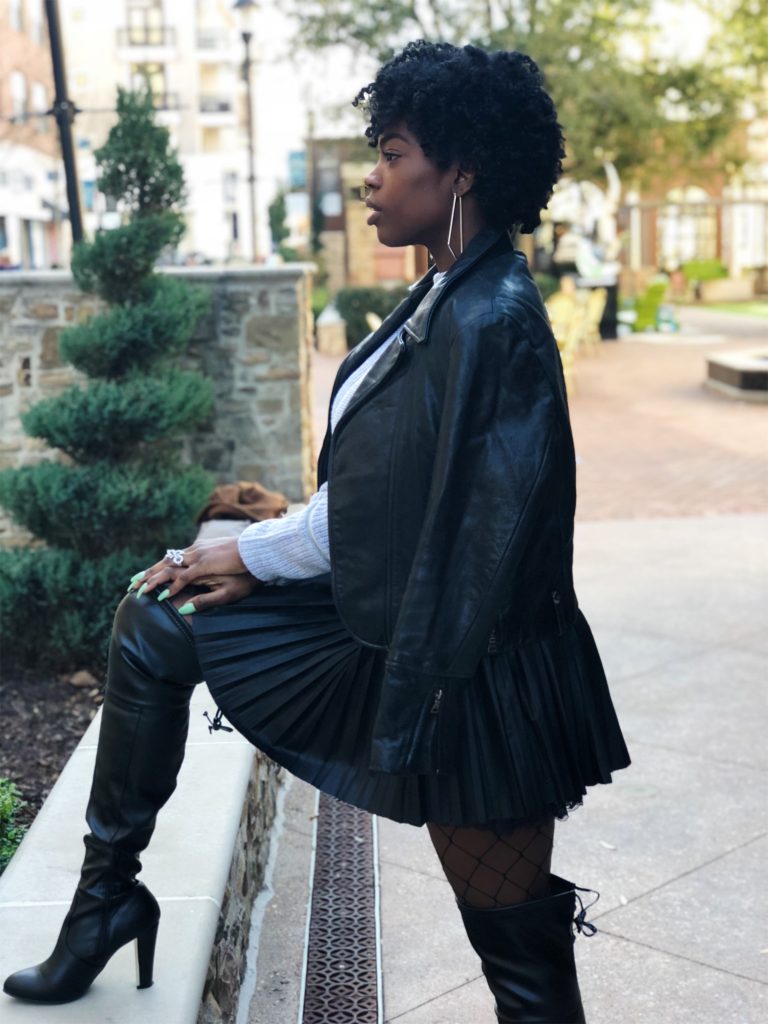 Get my look:
Jacket: Guess
Sweater: Rue21
Skirt: Guess
Boots: Rue21
Earrings: Macy's