After my last Rue 21 haul, I was excited to wear my new pieces. Especially, my little green dress. If you missed it, you can check out my haul here.
The first piece I wore was my green ribbed cami dress. I love it because, one, green seems to be the color for me this season and two, it's super versatile. You can dress it up for a ladies night out, date night with bae, or a quick lunch date. Lastly, it's actually comfortable. I don't know about you, but hate when I have to constantly pull my dress down because it rises with every step I take. It makes me want to throw the whole dress away.
Another thing about this look is that it made my body look and feel good! I've been working on gaining weight and becoming "thickrissy" [thic-krissy]. I've never been 155 lbs. before and the new change took some time to get used to. Last year, I was a very unhealthy and unwanted 125 lbs and it's been a struggle for me to gain weight and that's mostly due to the medication I take for my epilepsy. Don't get me wrong, I think 155 lbs. is a great number for my height (I'm 5'7), but when it's new, your feelings can be bittersweet. I'm happy to say that after that shoot and a bit of toning, thickrissy is in full effect and I'm loving it.
Take a look at how I rocked this casual green dress.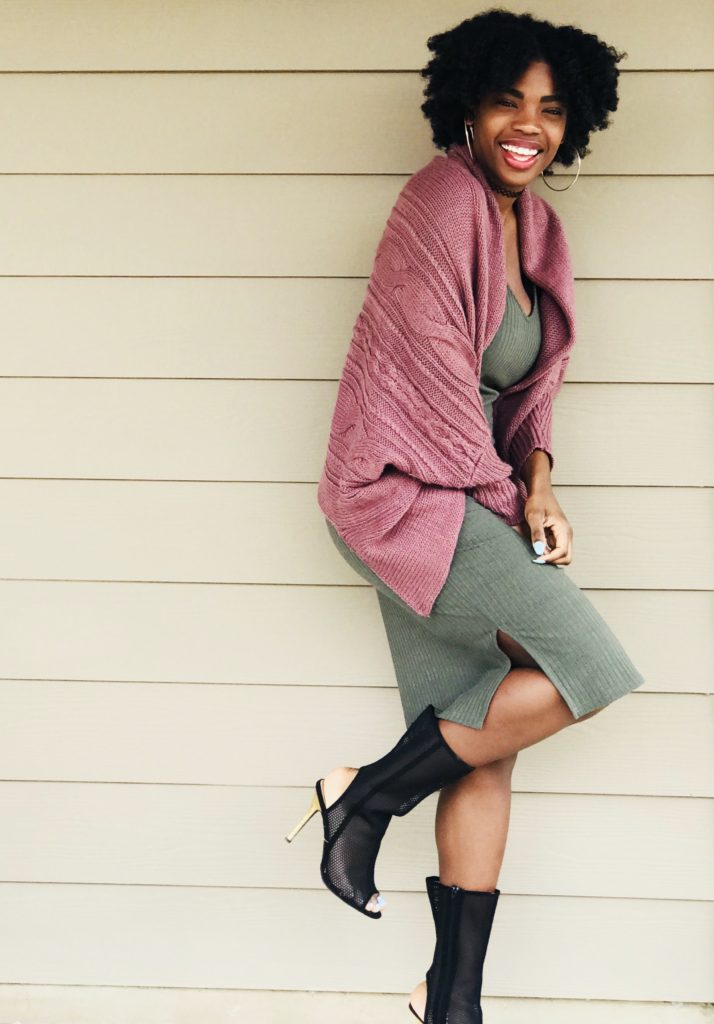 Did you enjoy this look? What's your color for this season or even the year? Let me know in the comments below.