This post is sponsored by Influenster and Farmacy, but the opinions are 100% mine.
I have never tried any products from Farmacy, to be honest, this is the first time I've heard about the brand. Nevertheless, I saw a bunch of reviews from both customers and YouTubers raving about their new Honeymoon Glow night serum and became really excited to try it.
About Farmacy
Since this is my first time being introduced to the brand, I figured I should see what they're about. Farmacy is a locally grown and produced skincare brand that prides themselves on using nature-based ingredients and science to create "thoughtful products". I personally lean towards skincare products that are more plant-based then anything else. None of their products include paraben, phthalate, synthetic fragrance, or mineral oils, which was a huge plus for me. Their main ingredient is Echinacea GreenEnvy, which is patented and exclusive to the brand and has a ton of natural antioxidants in its roots.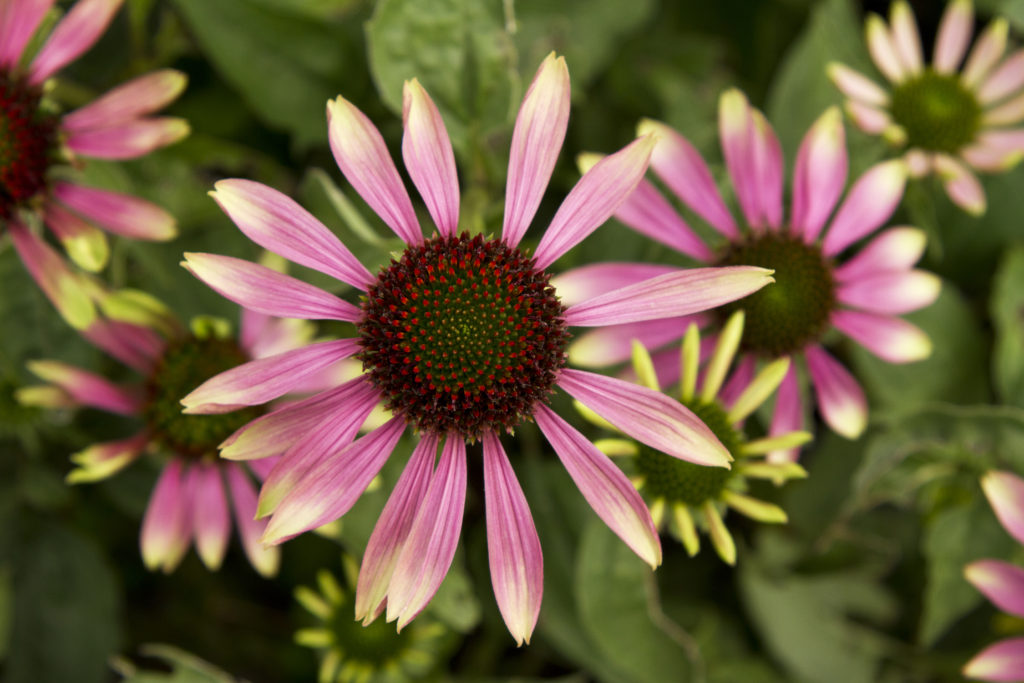 Sidebar: Ingredients have become increasingly important to me, as I aim to better myself that includes the products that I use on my hair and skin as well. After I've done research on the toxic chemicals, I have to be aware of the products I advocate for and use.
Honeymoon Glow Night Serum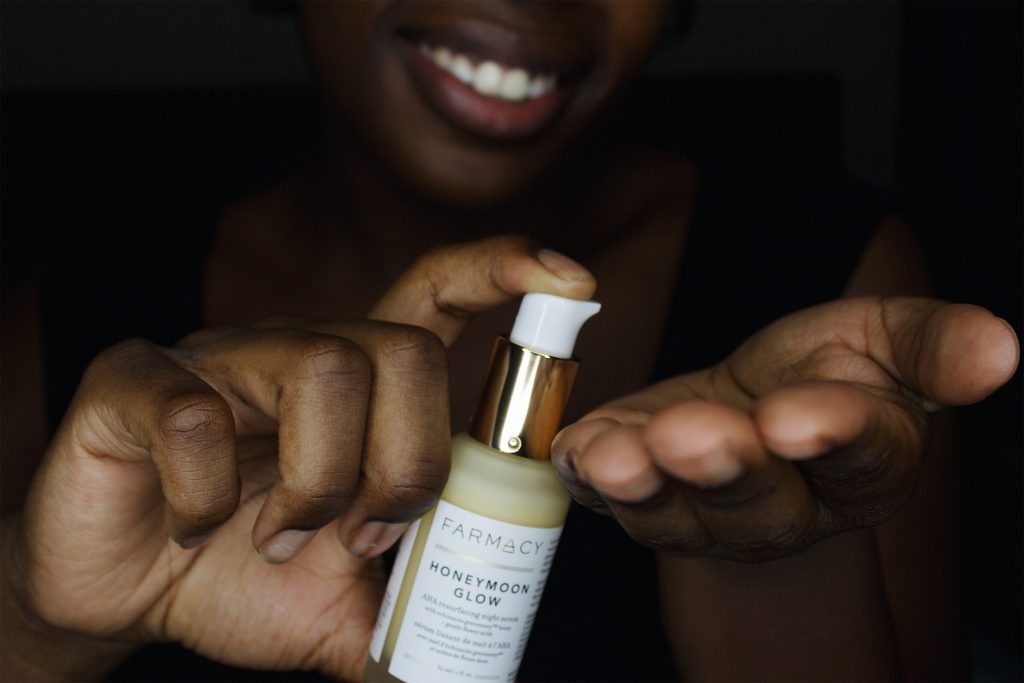 Honeymoon Glow is a 3-in-1 night serum for all skin types that reduces the appearance of pores, wrinkles, and fine lines while you sleep. This came in just in time because Lord knows I've been complaining about how big my pores have gotten.
I used this product every day for a week as instructed and here's what I thought:
The smell is very gentle and pleasing.
It did make my skin appear smoother and add a glow.
It didn't minimize the appearance of my pores as much as I expected. Generally my pores don't show a lot, but lately, it looks a bit more noticeable than usual. Since using the Honeymoon Glow serum it has reduced the appearance a little bit. On a scale from one to ten, with ten being how effective I found it to be, I would rate it a five on minimizing pores.
It worked well with my other products, I used Origins face wash and I didn't experience any irritation.
The consistency is perfect! It's not too thick or runny; it feels really lightweight when you put it on.
I have combination skin and I tend to get oily in the summer. With that being said, I don't think the serum is too oily.
The glow is poppin'! I do see a different radiance on my skin and would be perfect to use if you're rocking a fresh face.
Honestly, I don't know that I would purchase this product again, but not because it's not good. I have a product that gives me the same results and a more affordable price. However, if you are looking for a new night serum, I would definitely recommend it.
Let me know if you have any questions in the comment below.