I love off the shoulder outfits for the summer; you can go for a fun, classy, flirty, or sexy look. The possibilities are endless.
It's funny to see how far I've come with my style. When I was younger I use to detest any clothing with that cut because I didn't have the proper bra to support the look. Trust me the bigger you are up top is the harder it is to find supportive bras. As I grew older and found the right support (bra) the off-the-shoulder style quickly became one of my summer staples.
I'm typically a "less is best" type of girl when it comes to my summer wardrobe. I want to show as much of my melanated skin as possible and showing a little clavicle is right up my alley.
My first look is this beautiful romper from GUESS. Its earthy green vibes and cool material makes it the perfect spring/summer outfit. I paired it with gold jewelry and a nude Steve Madden opened-toe heel.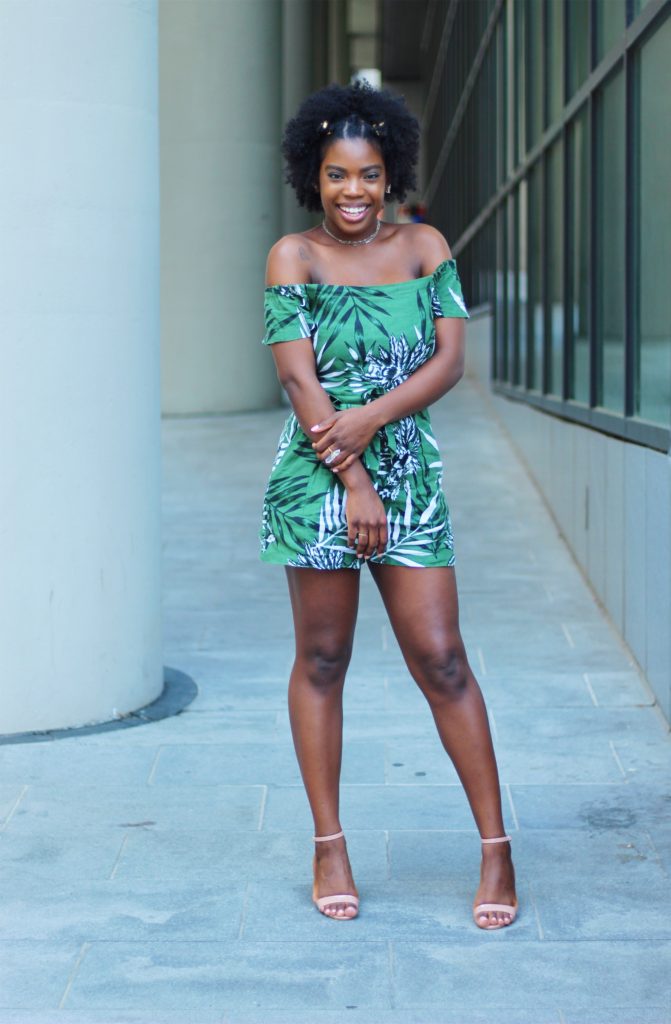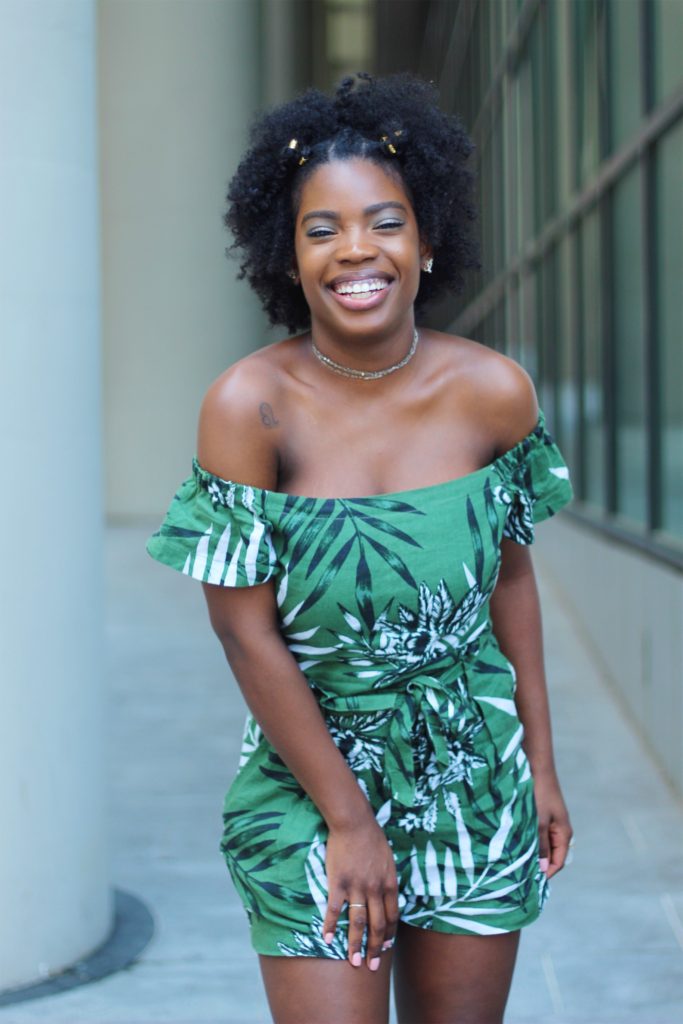 My next look is a peachy pink off-the-shoulder dress by Forever 21. I love this one, too! The material is light and cool, the dress comes with sleeves just to put your arms through, and the color is perfect for the summer. I paired this with the same nude Steve Madden shoes and a pink fishnet sock from Forever21.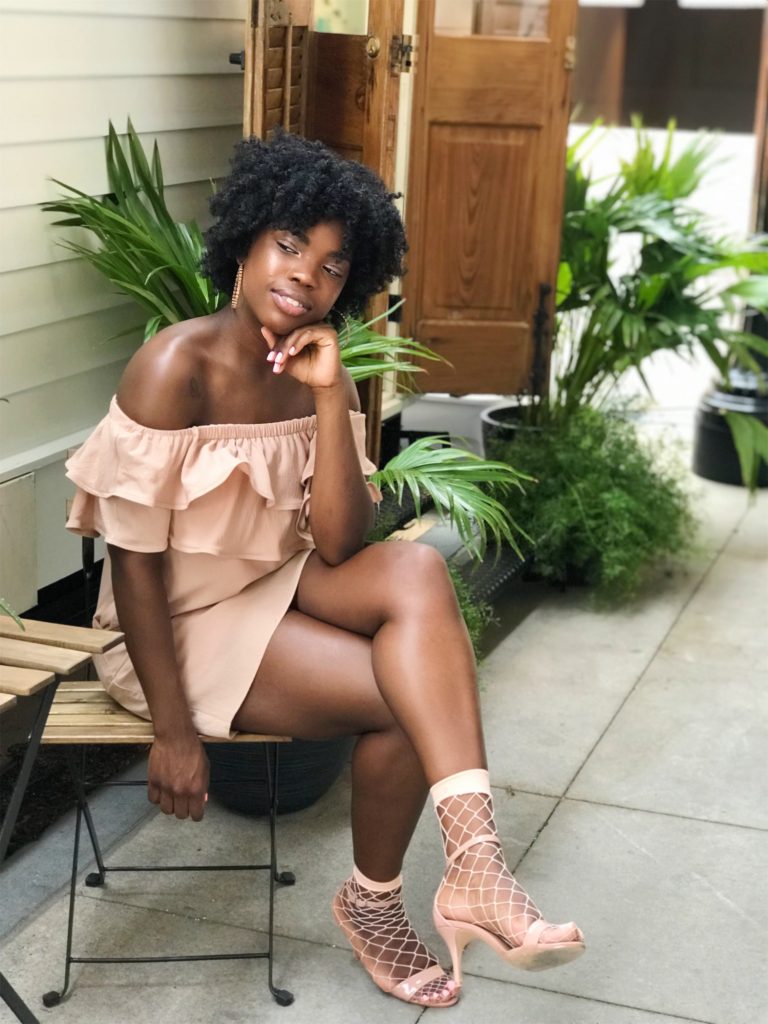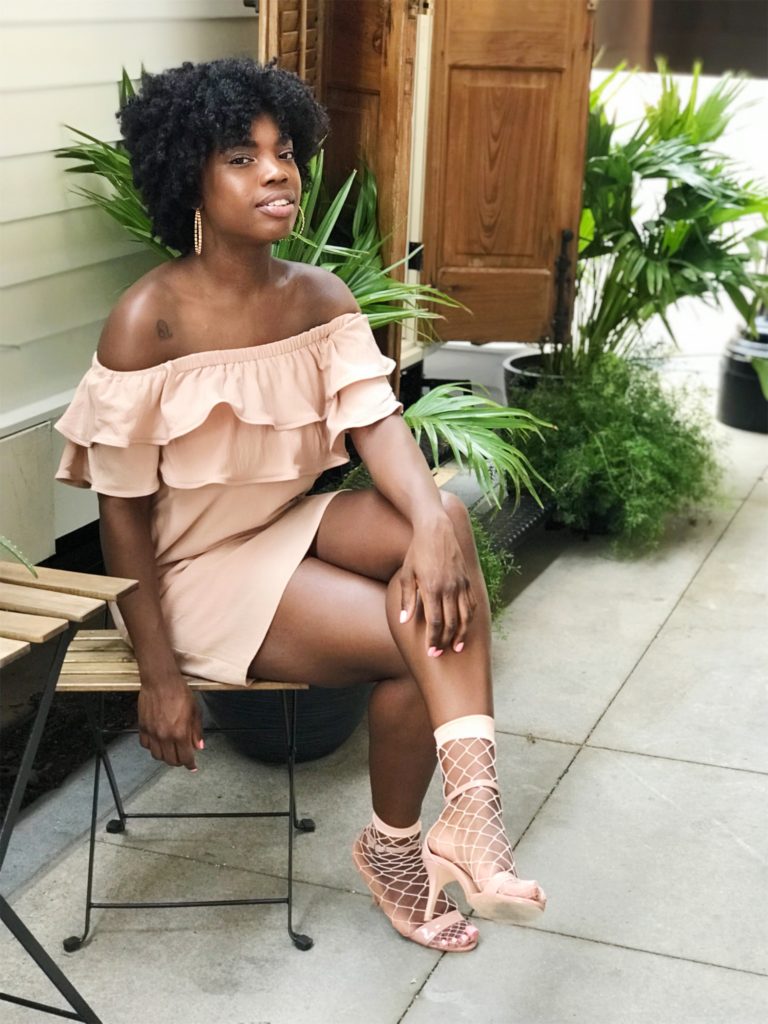 And before I go, I want to leave you with a beauty tip the next time you wear an off-the-shoulder piece: highlight that clavicle! I love to add glitter and highlight my clavicle area, such a simple touch can make the biggest difference.
Now shine all Summer '18 and be great! Thank you for reading. 💕