When I traveled back home last week, I didn't just catch up with friends and family, but I also meet a network of amazing black women at the Natural Collab Fridays Hangout in Brooklyn, NY.
Natural Collab Fridays Hangout is an event created and hosted by blogger/mompreneur, Shane Engedi. Starting in North Carolina and making its way to Atlanta and New York, Shane's main mission is to promote self-love and self-respect within the black and brown community. Shane's reason for starting Natural Collab Fridays is to help us love ourselves and one another while meeting women who are like us. This is something we can all relate to. At some point in our lives, most of us have battled with where we stand in a world that is so focused on European beauty standards and embracing everything else but ourselves. I'm so glad we're changing the narrative and embracing love and beauty across the board!
Now, back to the actual event. The walk alone to the venue had me excited, there was amazing street art on each block, tattoo parlors filled with creatives and dope female artist, and finally, Natural Collab Fridays.
We occupied three tables at the Guadeloupe Inn in Bushwick, BK. Women of all different shades, backgrounds, and hair textures came together, ate tacos, and discussed their hair journey: what made us go natural, how long have we been natural, what's the hardest part about being natural. The more we conversed is the more we made connections. Most of us either went natural because the relaxers were damaging our hair, some of us just wanted to start over, or some of us lived in an area that didn't have any hairstylists that knew how to style and treat black hair. It's crazy that this is still an issue for us in 2018.
However, one of the benefits of Natural Collab Fridays Hangout is that there are resources available for everyone from traveling hairstylists who specialize in natural hair to hair/beauty bloggers, and we can't forget all the free products we received in our goodie bags to help us along the journey! There were a ton of skin and hair products from Curls, Luster Pink, Jessi Curl, Mixed Chicks and more! The free products didn't stop at the goodie bags though, there were three giveaways during the event, too. Who doesn't love a good giveaway? I do.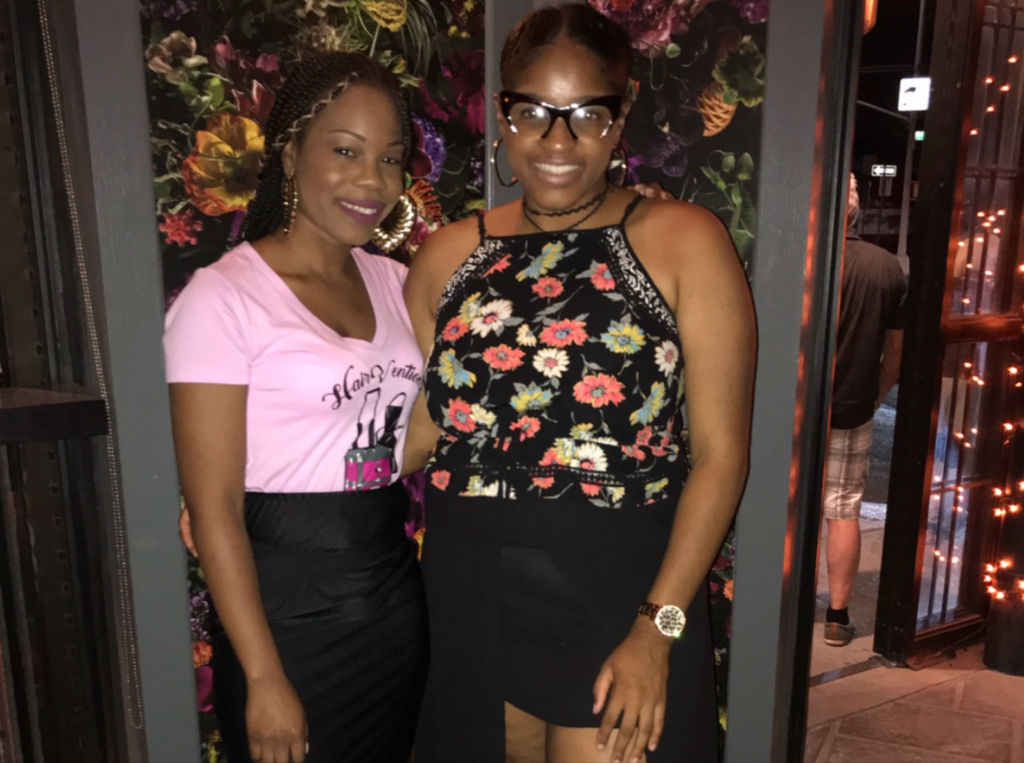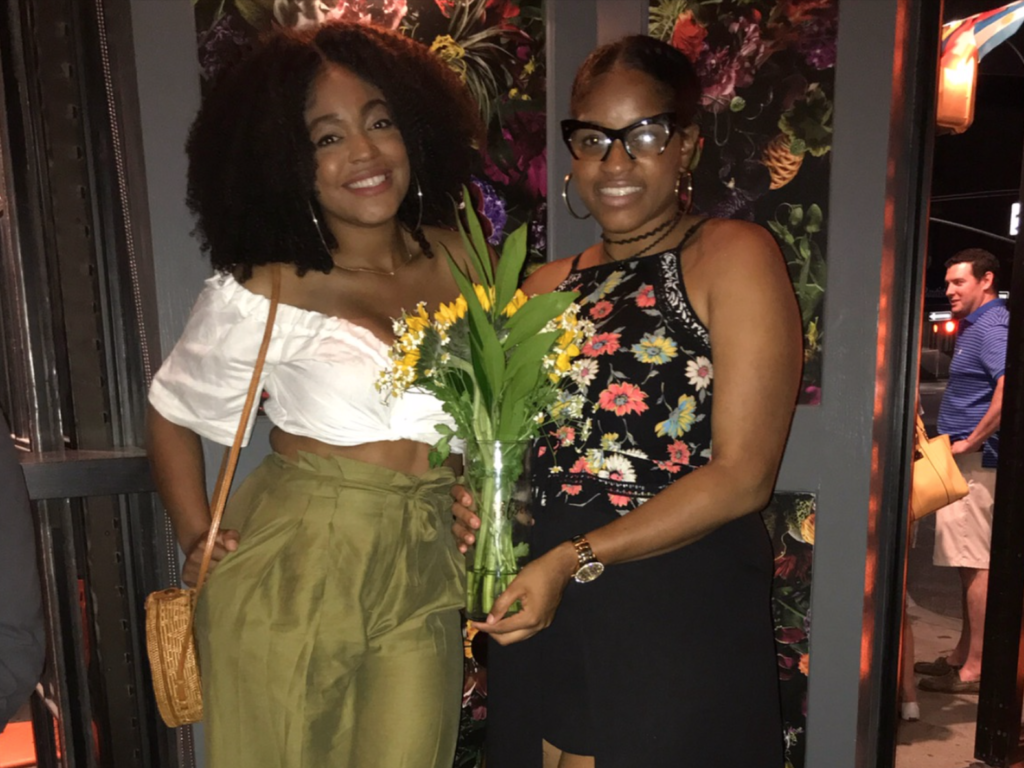 I would definitely recommend you attend Natural Collab Fridays Hangout when it comes to your city. It's a great way to network, build relationships, engage in girl talk with new friends. Personally, I love events like this. I always feel more comfortable when I'm surrounded by people who look like me and share similar experiences. Y'all just don't understand how happy my heart was to see this melanin meetup.
Keep up with Shane at her future events below:
She'll be attending the Mi Nuevo Estilo en Transicion workshop by Soy Chica Afro in Santo Domingo, DR.
Shane will also host future Natural Collab Fridays Hangout in Miami, FL, Toronto, CA, and London, U.K this Fall. Be sure to follow her at @shaneengedi for updates!
Lastly, I'd like to shoutout the sponsors, thank you.
Sassy Hair Caps
Hollywood Beauty
Curls
Luster Pink
Jessi Curl
AfriKinky
Mane Krush
Urban Hydration
Mixed Chicks
Oyin Handmade
Thank God Its Natural
Maraboo LLC
BoBeam Naturals
HAIRista Essentials
Tiba Naturals
Caheez, LLC
My 7 Elements
Glammed Naturally Oil
Pretti Belle Natural
Bourn Beautiful Naturals
Cornerstone Skin
ClassyHair
PennyRae Products
J'Nelle Clements Skincare
Palmers