As a beauty writer, I'm always checking out new products and techniques to see if it actually works. This year, I tried a variety of products from commercial brands to new businesses and some are a hit while others are a complete miss. To save you the trouble, I'm sharing 10 of my favorite beauty products of 2018 with you.
Here are 10 beauty favorites I'm taking with me in 2019:
Face And Hair Oils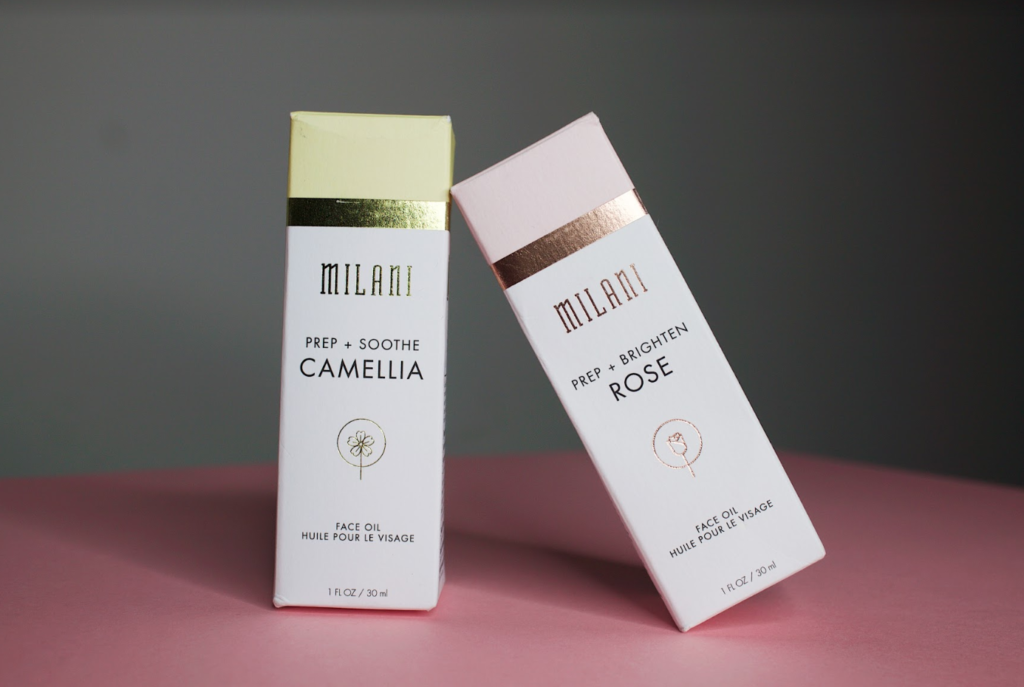 I've been using oils like Jamaican castor oil, argan oil, and so much more. Oils have some amazing benefits for both your skin and hair. For my skin, I use them to remove my makeup, keep my face moisturized in the cold dry streets, and it's become a must-have when doing my no makeup looks. For hair, I use it to seal in moisture and do my hot oil and deep conditioning treatments. One of my favorite oils is by Milani. The Milani Rose prep + brighten oil is one of my favorites for my face. With my hair, I usually blend different oils together depending on the treatment I need.
I love when hair brands create specific lines for different hair textures because it's not always a one product fits all situation. When Mielle Organics rolled out with this new line for kinky type 4 hair, I was hype. Let me tell you, the whole line is lit, but the deep definition styling custard is everything. They also have different styling creams for semi-definition which is best if you want to add a little bit of definition to your fro, but nothing too defined. Then deep definition is if you want a head full of soft defined curls. You can check out their full collection HERE.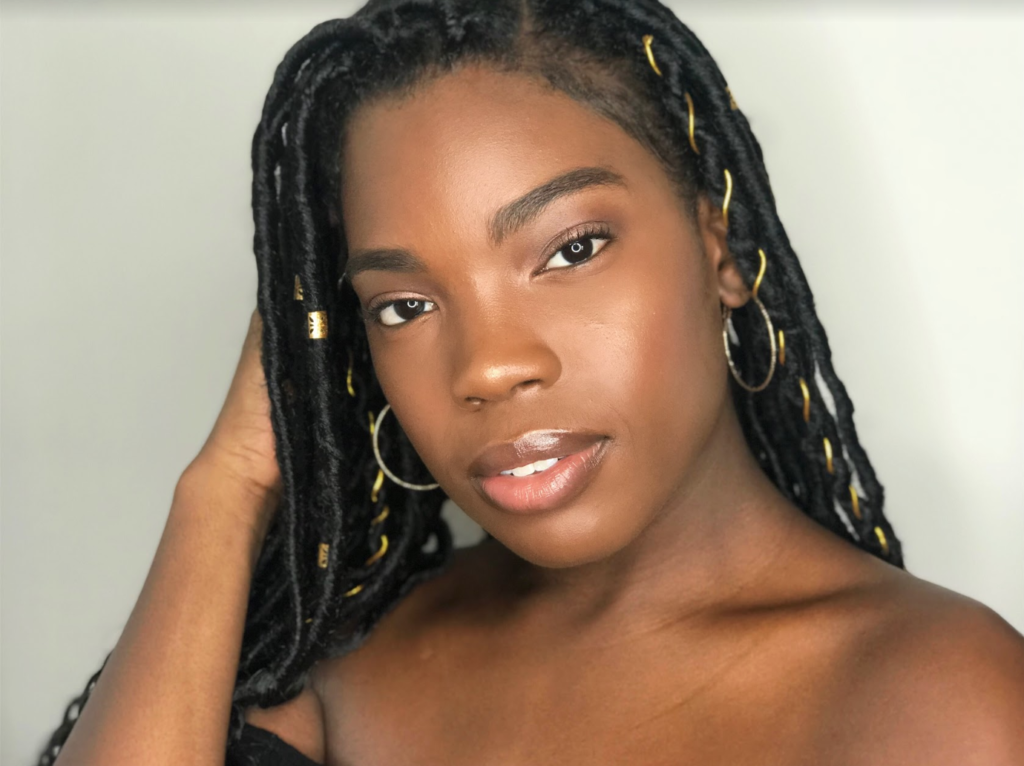 Okay, so here's the thing: I don't even like dewy foundations, but I can't deny this gem even if I tried. Jackie Aina did not come to play with these foundation shades and Too Faced is on point with the formula! My skin has a different glow when I wear this foundation and I look so chocolatey and polished. It has the perfect glow where you don't even need to highlight and the full-coverage hides a good amount of dark spot and blemishes. This was originally my vacation foundation, but I'm going just keep shining for the rest of the new year. See more of my review on it on xoNecole.
I love most of the Take The Day Off products, but the cleansing balm was a game changer for me. It's great for those lazy nights when you get in hella late and you want to go straight to sleep. All you have to do is apply the cleansing balm to your face and it instantly starts to dissolve your eye and face makeup. I'm not the biggest fan of makeup removing wipes because it dries out my skin and makes me break out. The cleansing balm is moisturizing and easy to use. All you have to do is apply then wipe your face with a tissue or towel (if you're feeling lazy) or you can wash it off.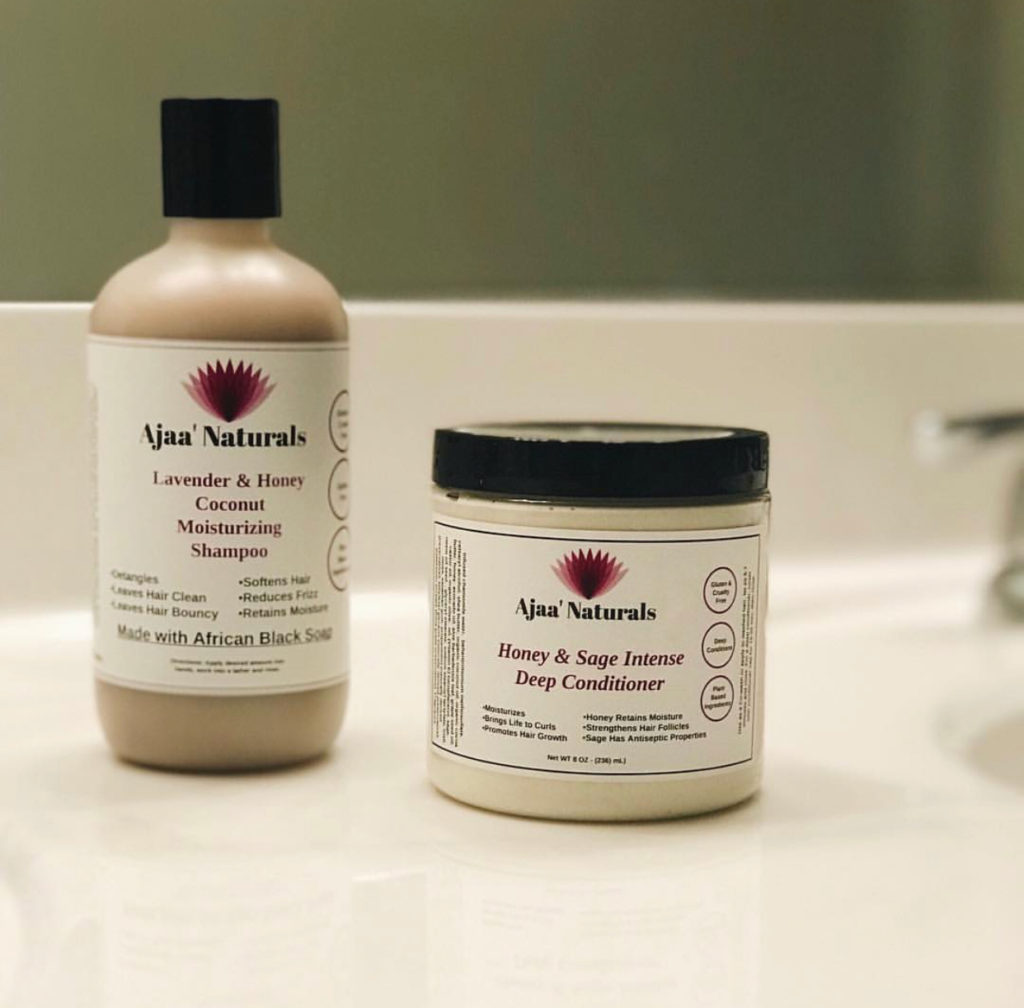 I'm big on deep conditioners because it helps me keep my hair moisturized and healthy. I have 4C hair so my biggest issue is moisture. My hair drinks up products and I have to add either add a leave-in conditioner or water on a daily basis to prevent it from breaking.
Ajaá Naturals Lavender and Sage deep conditioner do a good job with providing moisture. It softens, moisturizes, and adds definition to my hair without using anything else. It makes styling my hair so much easier to style and because their products are water-based, it isn't heavy nor causes any build up. I've also been a fan of products with sage in it. Sage helps with dandruff and nourishes your hair, plus sage is known to enhance your vibe— you can't go wrong with that.
Lastly, is my brow gel. Regardless of what I use on my brows as far as pencils or gels, I always use this brow gel. My eyebrows are naturally long and the brow gel helps keep them in place and create a neater look. It's worth the price and it gives me the hold I need throughout the day. It's definitely a staple for my eyebrow routine.
Exfoliating Gloves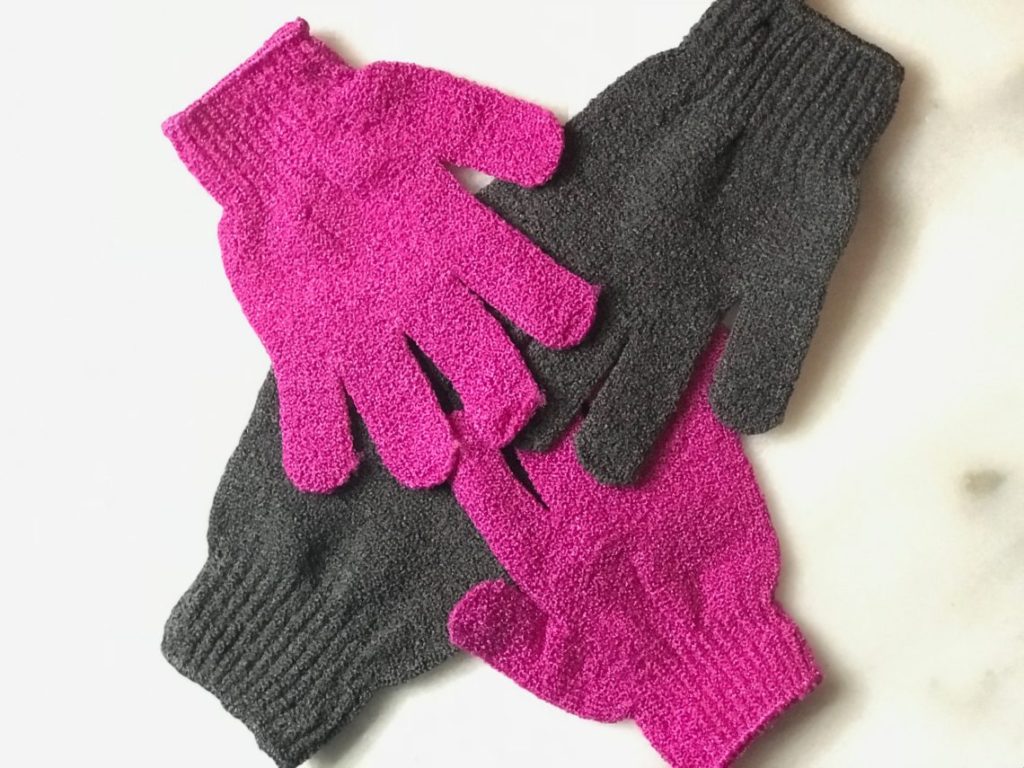 I've talked to a lot of people about how they get clean and what they use. Some people use loafers and rags and some just use bar soap (no shade, but that's different). I prefer to use exfoliating gloves because it's so easy and I get to clean and exfoliate my skin. If you want to know more, I wrote a whole post on why it's so lit, check it out here!
By now you can expect to see at least one Origins product. I'm not sponsored or working with them, yet, but it if works, it just works and I'm going to let you know.
If you're looking for a little extras brightness, clean, and softness to your face this is it. I faithfully use this mask at least twice a week or if I'm trying to recover from a long weekend/night. It's made with Mediterranean Rose Clay, Willow Herb and exfoliating Jojoba beads, to helps clean, refine your skin's texture, and add an instant glow.

Mielle Organics is on this list twice because I'm super impressed with the collections this year. They released their rosemary mint collection last year and I was really feeling the styling creme. It acts as a gel and a curl defining creme so you don't need gel. Check out my demo, if you want to learn more about the collection.
The sumptuous mascara gives you long voluminous lashes. It doubles the growth of your lashes and minimizes clumping, for extra length I use their lash primer too. So if you have struggle lashes like me, it's worth a try. This has been my go-to mascara all 2018.