So I know you're probably thinking, Wyoming, sis? Yes, I went to Wyoming for a ski trip. I want to travel all over the world and visit every city, and I figured skiing in Wyoming is a good way to check it off my list. I always say don't knock it before you see it because every city/state has something to offer and teach you, specifically Wyoming gave me a glimpse into ski culture and small-town living.
I'm not typically someone who likes the cold and the only winter activity I was privy to was making snow angels and snowball fights, lol. I wanted to do something really adventurous and outside of my comfort zone to set the tone of what I need to strive for in all areas of my life. So yeah, I went to Wyoming.  I would describe Wyoming and a small and peaceful country town with a ton of Native American culture. Prior to going, I had no idea what to expect as far as culture, but one thing that stood out to me was how nice and peaceful everyone was.
I'm going to be straight up there wasn't a huge population of people of color when I went, which is okay and lowkey expected. With today's climate and things being the way it is I feel it's worth mentioning, while I was very much the minority I didn't feel like an outcast nor unwelcomed. Everyone was nice and honestly how can you be mad or hateful when you're constantly surrounded by the beauty of the mountains?
Anyway, skiing is very big in Jackson Hole, WY and it's something that both travelers and locals look forward to in the colder months. I stayed at the Snow King Resort where you can take advantage of skiing, snowboarding, snow tubing, site seeing, and fun winter rides. Skiing is such a big part of the Jackson Hole attraction that in the spring and summer the entire hotel shuts down. When I asked why, they said, "it's so slow that they just close everything down." That was crazy to me, but I definitely can see that this was the biggest attraction for everyone. Their downtown area is cute, real country, and to be honest, is nothing to rave about without their winter activities.
With that being said, here are some things to keep in mind when traveling to Wyoming.
If you're not going to ski then there's no point
Like I mentioned Jackson Hole is known for its winter activities like skiing, ice skating, snowboarding, etc.. This is where all of the fun lies, if you don't like any winter activities, I would suggest visiting a different part of Wyoming or not going at all.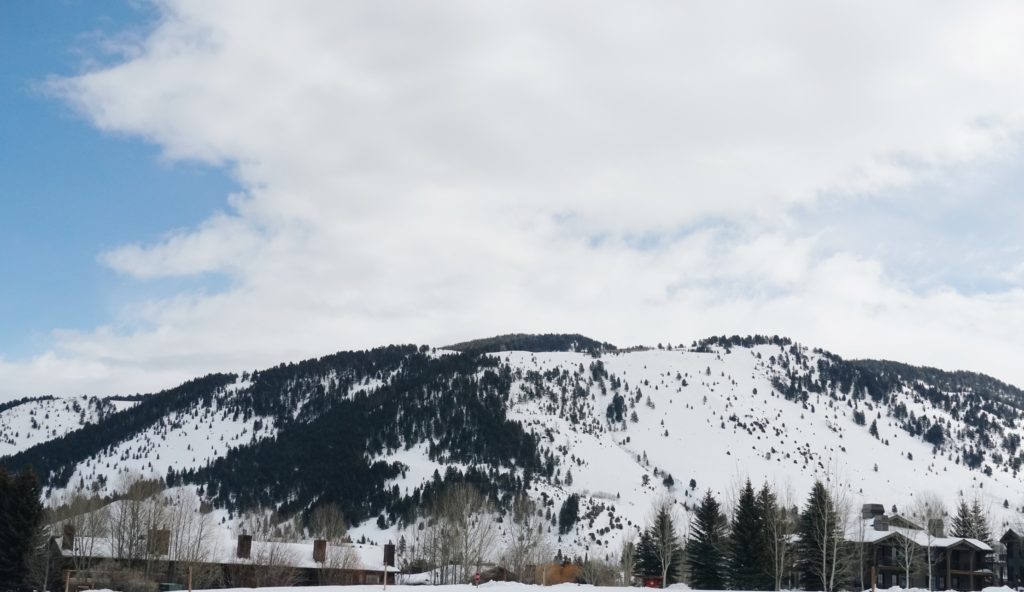 It's expensive
I think any ski trip is expensive because you have to pay for a hotel or Airbnb, ski gear, tickets, and just comfortable ski clothes to stay warm. This can all add up. Here's a breakdown of how much I paid:
4 day/3 night stay at the Snow King Resort: $700+
Adventure package that included skiing, cowboy coaster, and snow tubing: $99
Ski suit: $145.98
Ski gear rental: about $45
This was just a cost of a few things and it doesn't include money spent on food, drinks, and other expenses. I still think it was worth it but I definitely wouldn't consider this a budget-friendly trip. The ski/snowboarding lessons were crazy to me, so what I would recommend getting your money's worth is to either go with someone who knows how to ski so they can help, YouTube a tutorial before going to see if it will help with basics.
There good COVID protocols
Everyone was pretty good about wearing a mask. There are also a lot of hand sanitizers available and the hotel was pretty clean. As far as common areas, the hot tubs/pool only allowed one party/family and it's by reservations only. The only thing that was not socially distanced was the hotel van, they pretty much fill that thang up! It didn't bother me too much though because everyone wore a mask and honestly it was to be expected. If that bothers you, I would suggest taking the local bus or Uber/Lyft. I would still wash your hand as much as you can and keep your hand sanitizer close.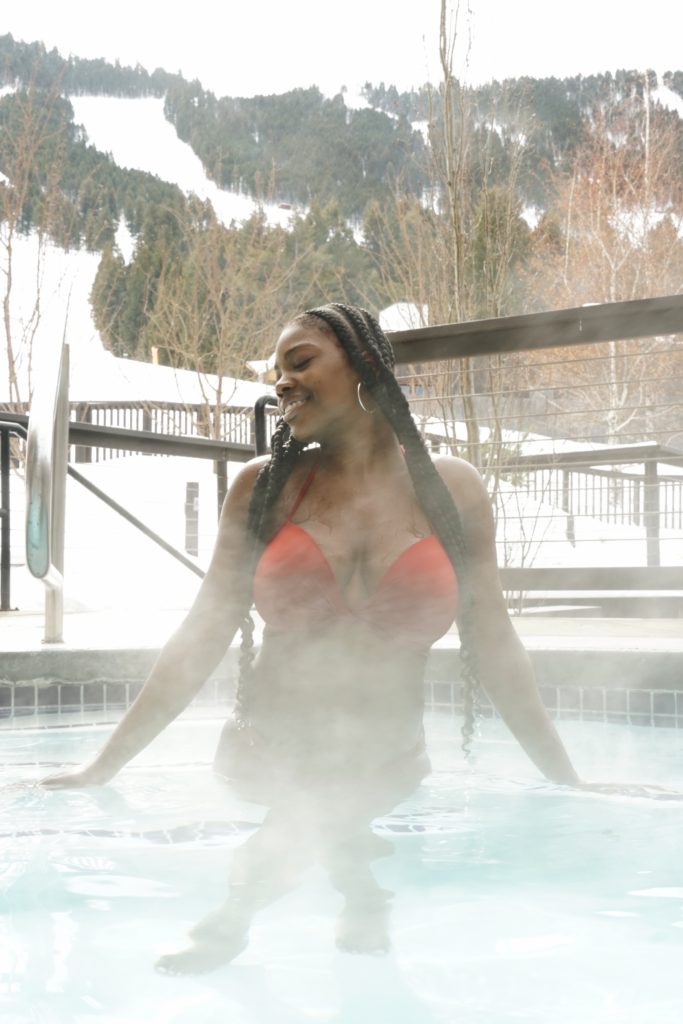 Research restaurants before going
I found that the food was a hit or miss. I mentioned in my vlog that some of the food lack seasoning. There are good choices, I just think you have to check out the reviews. I also mentioned that Wyoming is known for its fresh game (deer, elk, bison, etc.). I really enjoyed trying the different types of meats and it's really good if you get it from the right place. Here are some of my food recommendations if you visit downtown Jackson Hole:
Merry Piglets Mexican Grill
Liberty Burger
Silver Dollar Bar & Grill
Keep in mind I didn't try everything but out of everything I ate, this is what I recommend.
Make sure you have your skincare essentials
The air is dry and it's pretty cold so make sure you have moisturizing products with you and definitely sunscreen. I only used three products while on vacation and it's my new winter go-to. I used my Even Tone Cleansing Bar by Urban Skin RX, the new Make It Matte Sunscreen by Black Girl Sunscreen, and TGIN's African Organic Shea Butter.
These are pretty much what you need to know and I link all my purchases in the blog post. Make sure you check out my vlog below.