So, I'm not going to lie to you, this is my first time doing a long ponytail and I love it! It's a nice switch up for my regular routine. Don't get me wrong, I love my fro' but I want to make sure I'm learning and exploring new ways to do my hair. So with that being said, here's a beginner-friendly way to style your hair in a long ponytail.
What You'll Need
Hair Gel (that gives you good hold)
A drawstring ponytail (you can find this at any beauty supply store
A silk/satin scarf
Bobby pins
A brush
Wide-tooth comb or anything to brush out your ponytail
Edge control
Here's What You Need To Do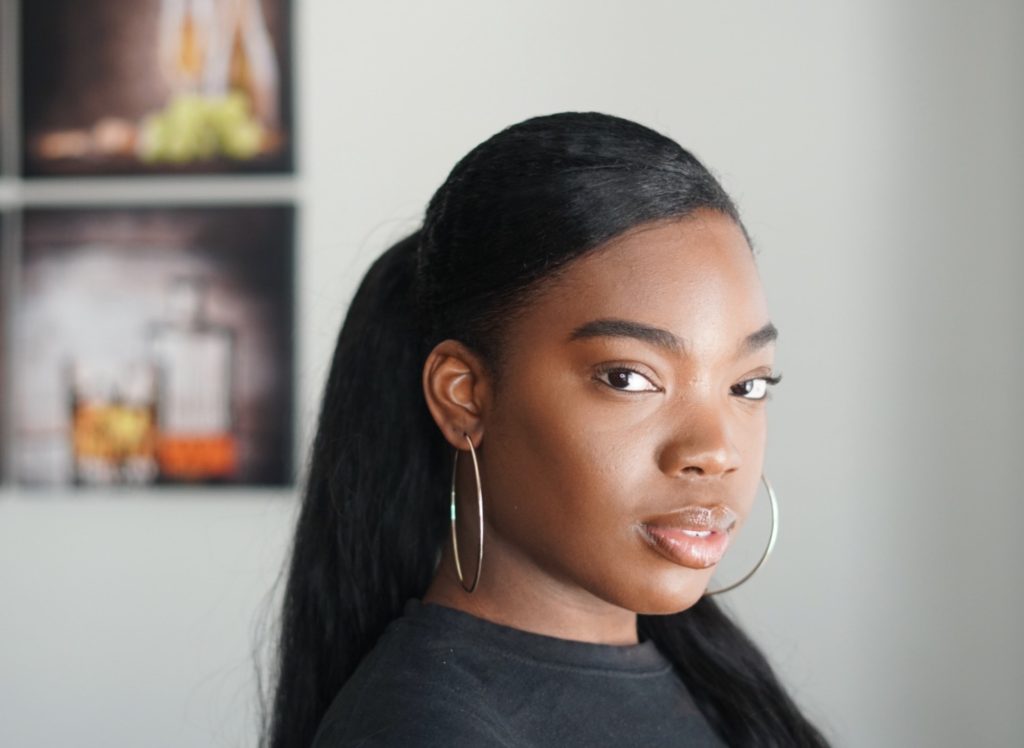 Disclaimer: I started this look on blown-out hair, but you don't necessarily have to blow out your hair for this style. You can do it with your hair in its natural state, it's completely up to you. You can also choose whatever length or style ponytail you want, I chose a 32″ body wave ponytail.
Step 1: Part your hair however you want it. In my opinion, the side part is a bit harder but to each is own.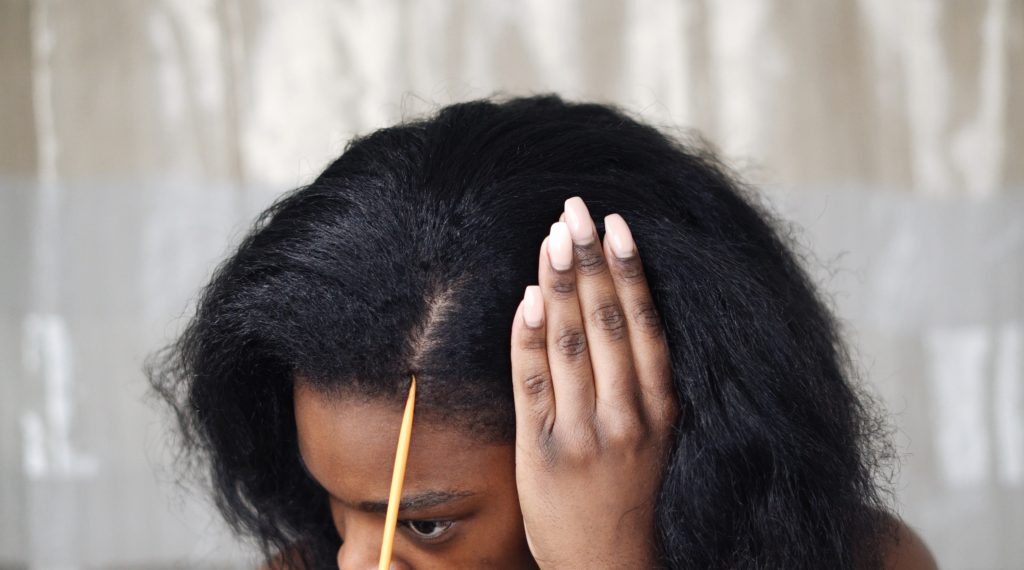 Step 2: Start to brush your hair in the direction you want it to lay, add gel and continue to brush your hair down.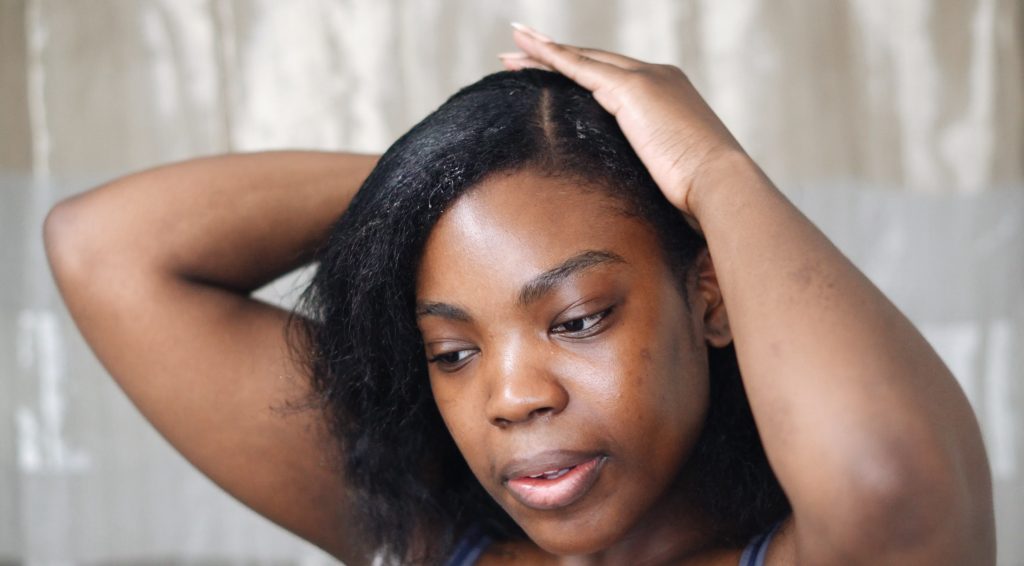 Step 3: Once it's laid the way you want it, secure your hair in a ponytail holder.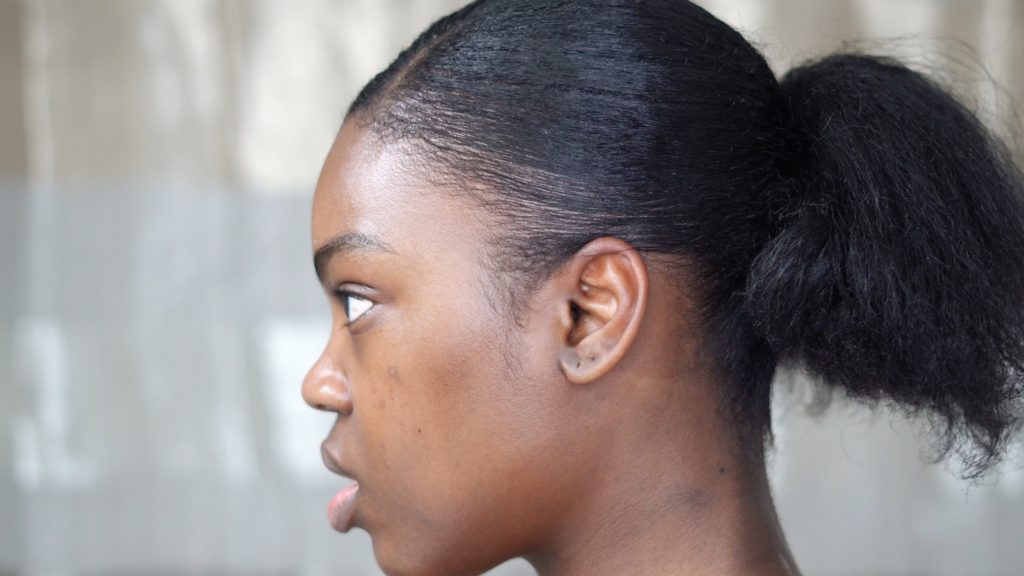 Step 4: Add more gel and bobby pins, if necessary.
Step 5: Either put your hair in a bun or leave it out. I prefer a bun it makes it easier.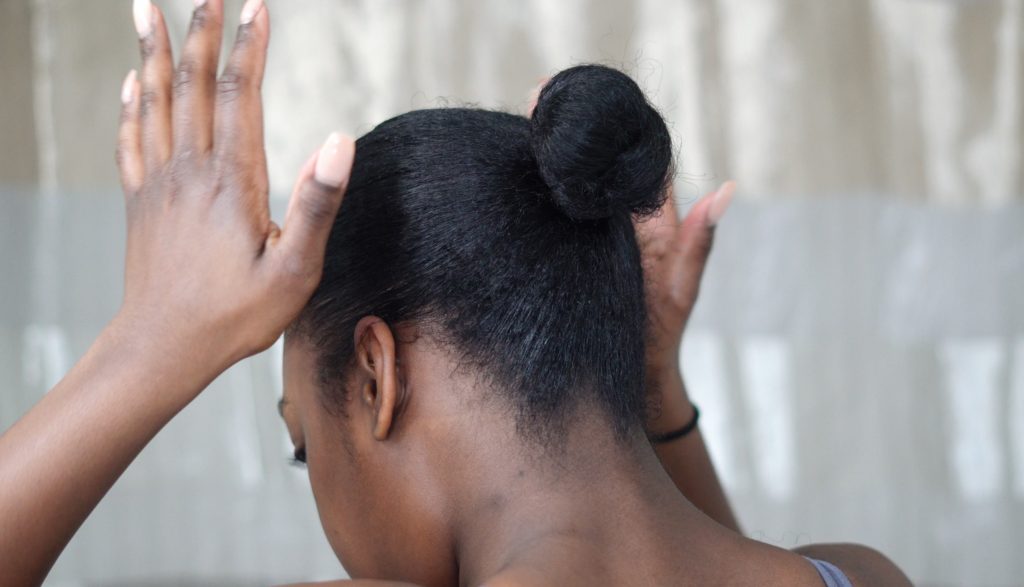 Step 6: Comb your ponytail and adjust the drawstring to its loosest form.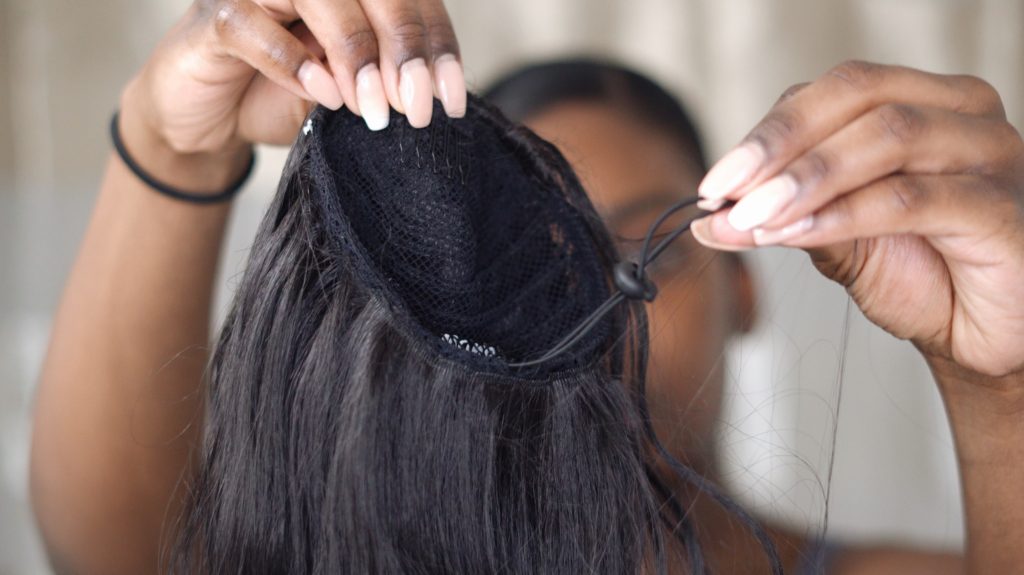 Step 7: Add comb/teeth part (whatever it's called) to the top and bottom of your actual ponytail covering your bun completely. If you decided to leave your hair out just blend it in.
Step 8: Tighten drawstring and wrap the drawstring around your hair to hide it.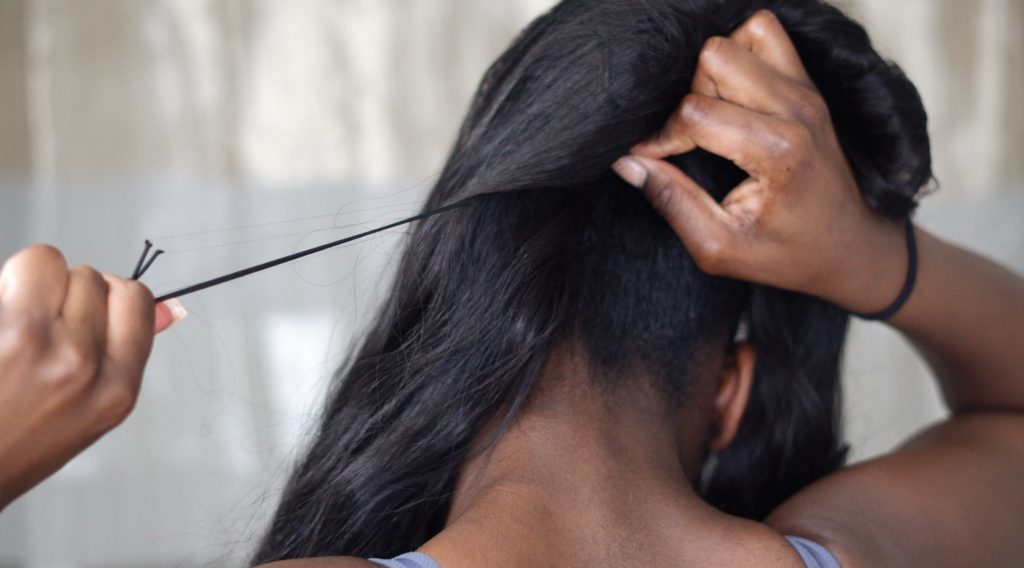 Step 9: Wrap hair from the bottom of the ponytail around the top of the ponytail to make it look more natural and tuck it under.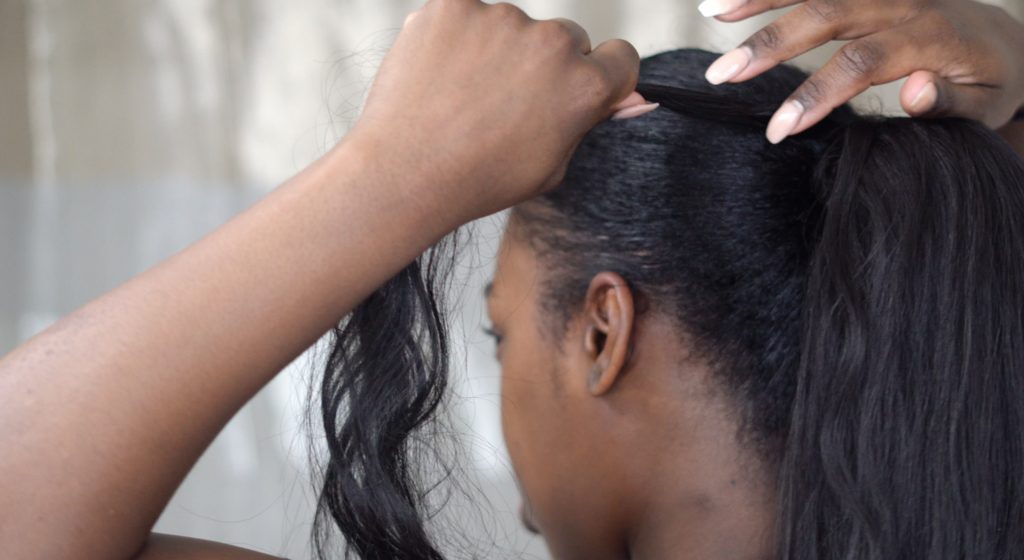 Step 10: Put on your silk/satin scarf to keep your hair laid.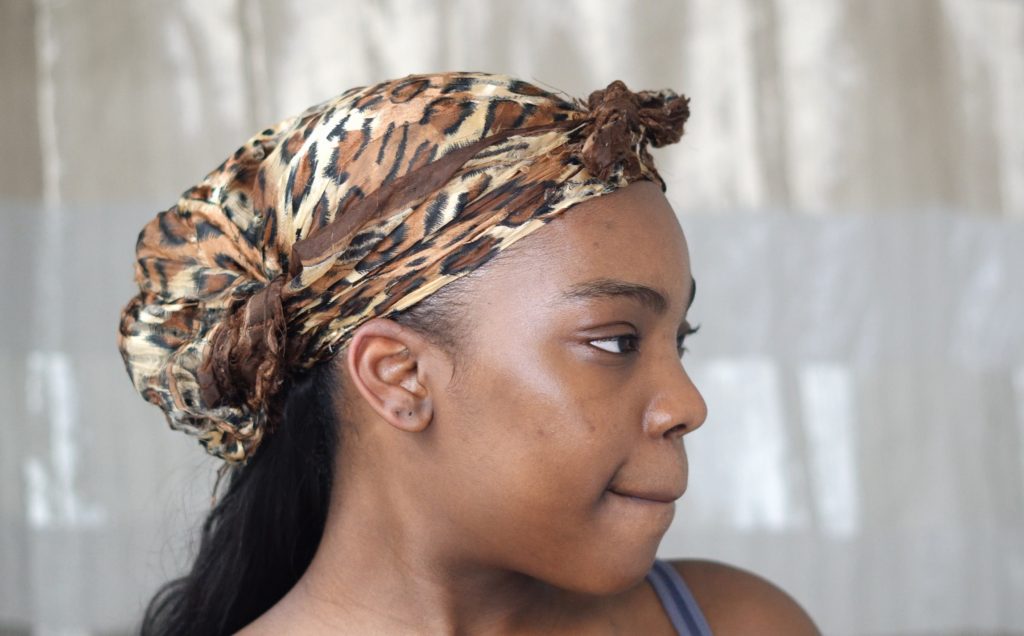 and that's it…
Watch the full video below!