Since I stopped relaxing my hair, I never really had much interest in straightening my hair. I usually only do it when I get trims because I like to see the growth and health of my hair. In my opinion, it's easier to see it that way. Anyway, because I don't straighten my hair often I was stuck because I didn't really have a routine for it. But regardless of how you wear your hair, you always need a routine in place. Here is how I maintain my straightened natural hair.
Moisturizing Your Hair
I don't know if it was always this tough for me, but moisturizing my straight hair was probably the hardest part of this routine. I had nothing but curly girl products that I couldn't use because it would revert my hair back. I also didn't want to use anything too heavy because I didn't want it to weigh down my hair and make it look stringy. So I finally found my fix, hair serums.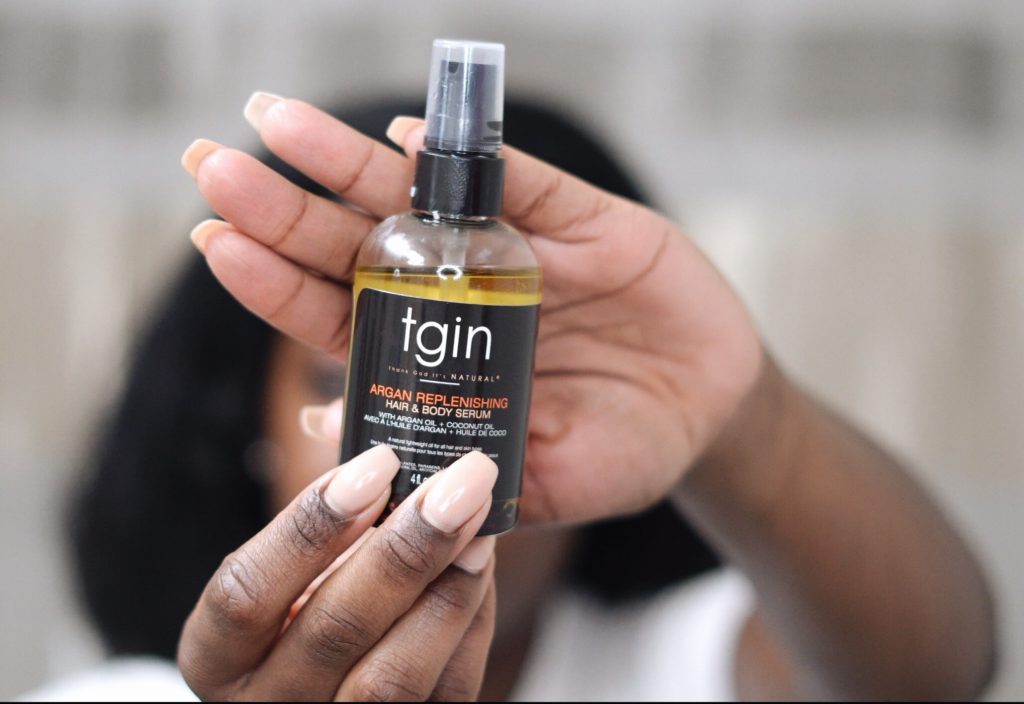 Hair serum, moisturize your hair and seals moisture like an oil, but it has a lighter consistency. So you get moisture, shine, and bounce. For the month of having my hair straight, I used TGIN's Argan Replenishing hair and body serum. First of all, it's multi-purpose so I use it on my hair and skin, it's not greasy, and it smells amazing. Oh, and it's only $12.
Maintaining My Hair At Night
I used three types of methods to maintain my hair at night: the wrap, pin curls, and flexi rod method. I think each method depends on how you want your hair styled.
Wrapping Your Hair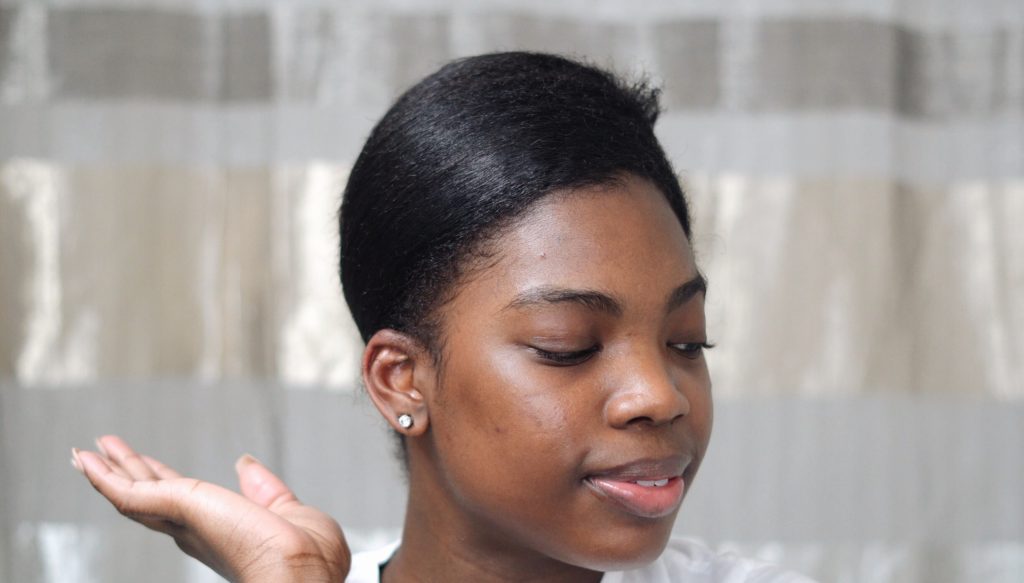 This is for the girl who likes to wear her hair bone straight. All you have to do is comb your hair down and then comb in a circular direction (left or right) it's up to you.
See the video below to see what I'm talking about.
Pin Curls

This is for the girl who likes to have her hair straight with a little bump at the end (without heat). All you have to do is roll your hair up with your two fingers and secure it with a bobby pin.
See the video below to see what I'm talking about.
Flexi Rods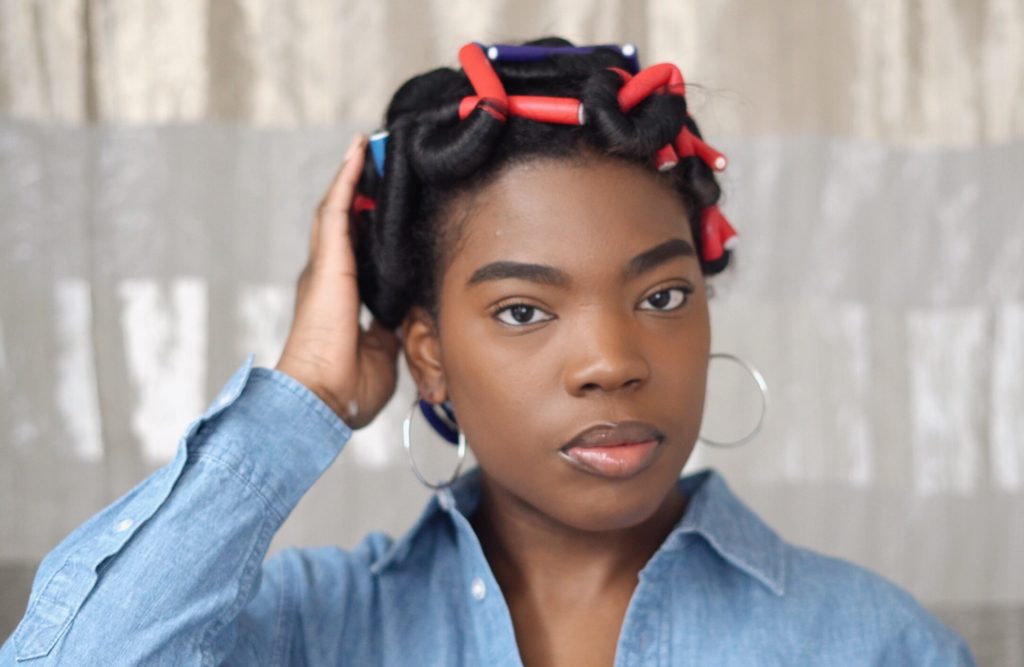 This is for the girl who likes to keep her curls, it's not quite the same as our natural curls, but it cute and bouncy still. I personally think there are different ways to do your flexi rods, but you can see how I did mine in the video below.
That's pretty much how I maintain my hair at night. Watch the video below for details on how I maintain my straightened hair from moisturizing to styling.
Also, click HERE for tips prepping your hair for a blowout or protective style.