Let's talk about breakage and trimming natural hair.
I recently cut a good amount of my hair so that I can revive my thick, bouncy, and curly hair. My ends have been through it and I take 100% of the responsibility for it. I've waited so long to trim my ends to the point where it took for some serious shedding to happen for me to get that wake-up call. I kept putting it off saying, "I'm going to schedule an appointment" or "I'm going to cut it soon" but I never made any real plans or set a date to do it — that's where I messed up.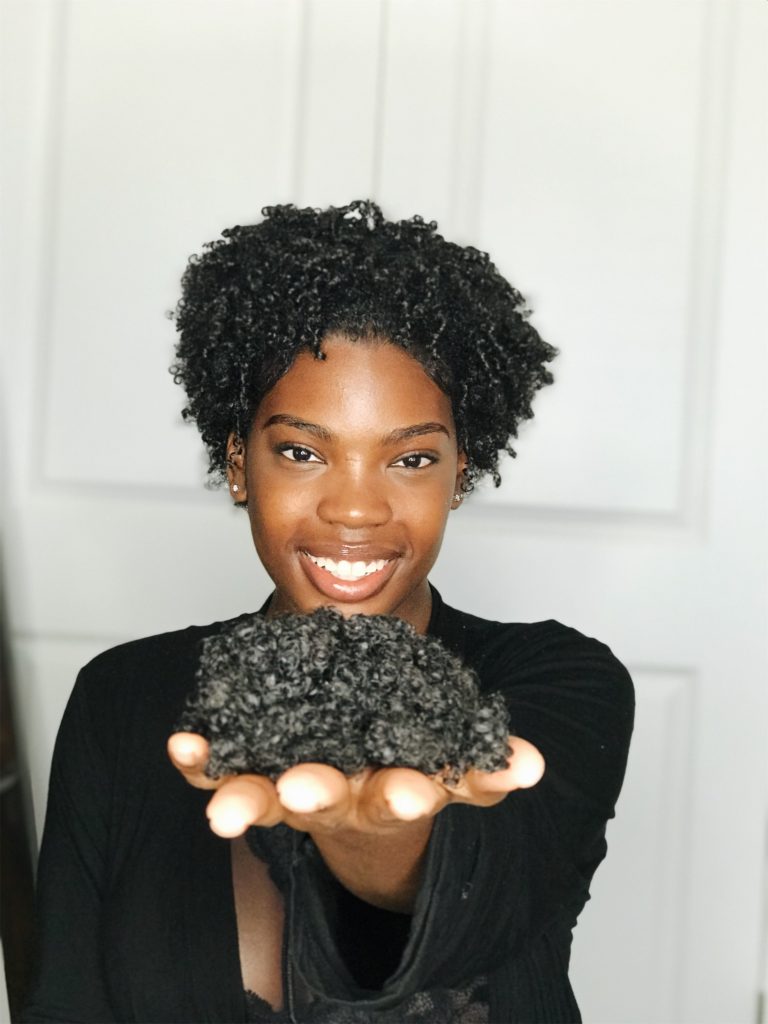 My last real trim was back in January, then I waited until November to do another (small) trim, which was just half an inch and that wasn't enough. So, I decided to hire a hairstylist and cut all my straggly and split ends. I don't want you to be like me in the sense where I waited nine months to trim my ends, that's literally insane and I'm grateful to still have hair on my head.
You typically don't have to cut as much as I did because I also reshaped my hair. I personally like for my bangs to be longer and I like for my fros to have a shape that fits me and my big ol' head, lol.
When on your hair journey whether you are natural or relaxed, we need to always remember hair health is more important than length. Although life can get busy, we must make time for all of our hair maintenance needs. With that being said, here are some things to keep in mind when it comes to breakage and trimming your natural hair.
Split Ends Happen Naturally
When you get split ends, it's not always a result of what you are doing wrong. It can be, but not always. Cutting your hair is essential for hair growth and split ends tend to form a few months after your last trim and if not taken care of it can result in even worse breakage and hair loss.
Schedule Your Next Trim
Before, I would cut my hair ever 3 months. Typically cutting your hair every 3-4 months is ideal. Knowing that, we can plan ahead and set a date on our calendar to do so. Most times if we plan to do something or make it a reoccurring event we're more likely to follow through. This is where I messed up, not again though.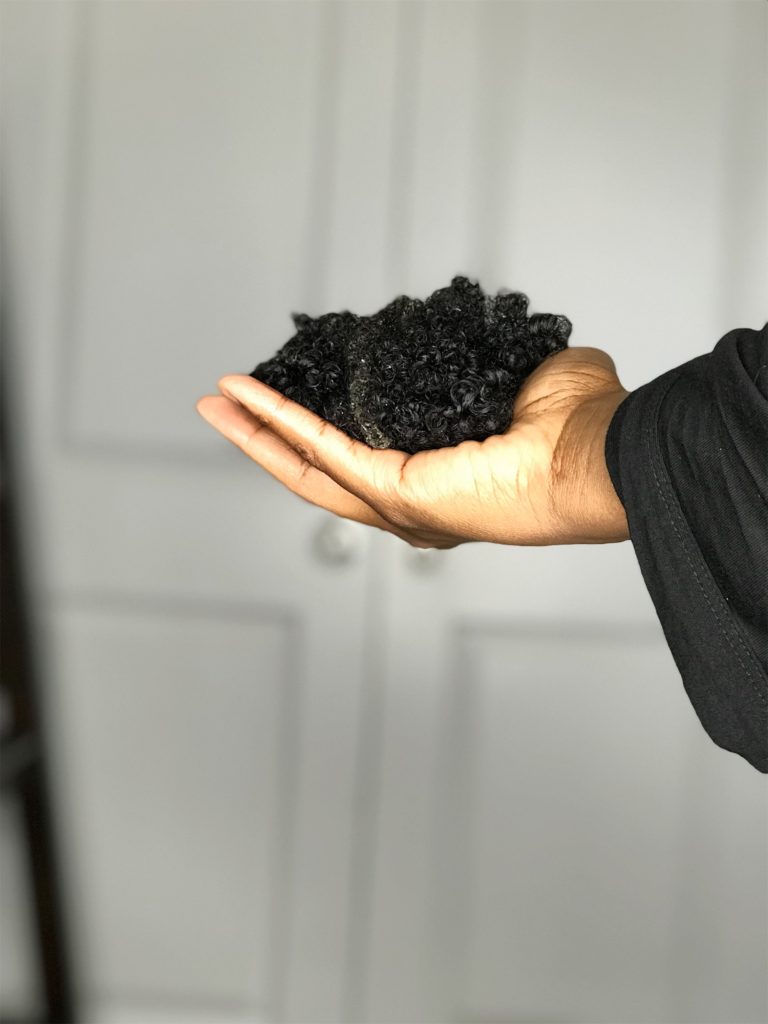 Pay Attention To Your Hair – Be Attentive
Unless you don't know what split ends are it's almost impossible to not know you have them. First, you can actually see the split in your ends or it would look like a really small not. When styling or washing your hair, make sure you feel your hair and look at it to see if you notice anything new or different.
Secondly, your hair tends to feel courser and harder to comb when you have damaged ends. There's always constant knotting and it feels different from the rest of your hair. So if your ends are harder to comb through, it's time for you to cut it!
Treatments Help With Breakage
Treatment, especially for natural hair, is a must. I tend to focus on moisture and protein treatments on my hair because a lack of moisture causes breakages and just makes your hair less manageable and prone to breakage. Protein treatments help you build the strength of your strands which can also reduce breakage and brittle ends.
Too Much Heat Causes Breakage
If you don't need to add heat to your hair then don't. I usually add heat to my hair when I'm doing a hot oil treatment or deep conditioner or when I'm blowing out my hair for a braided style. Aside from that, I try to stay away from the heat. One benefit to being natural is that we can let our hair air dry. It can take a long time but as an alternative, you can go under the dry with the temperature on cool. An alternative to deep conditioning is also using a hot head. It's basically a cap that you can heat up in the microwave and wear during your hair treatments.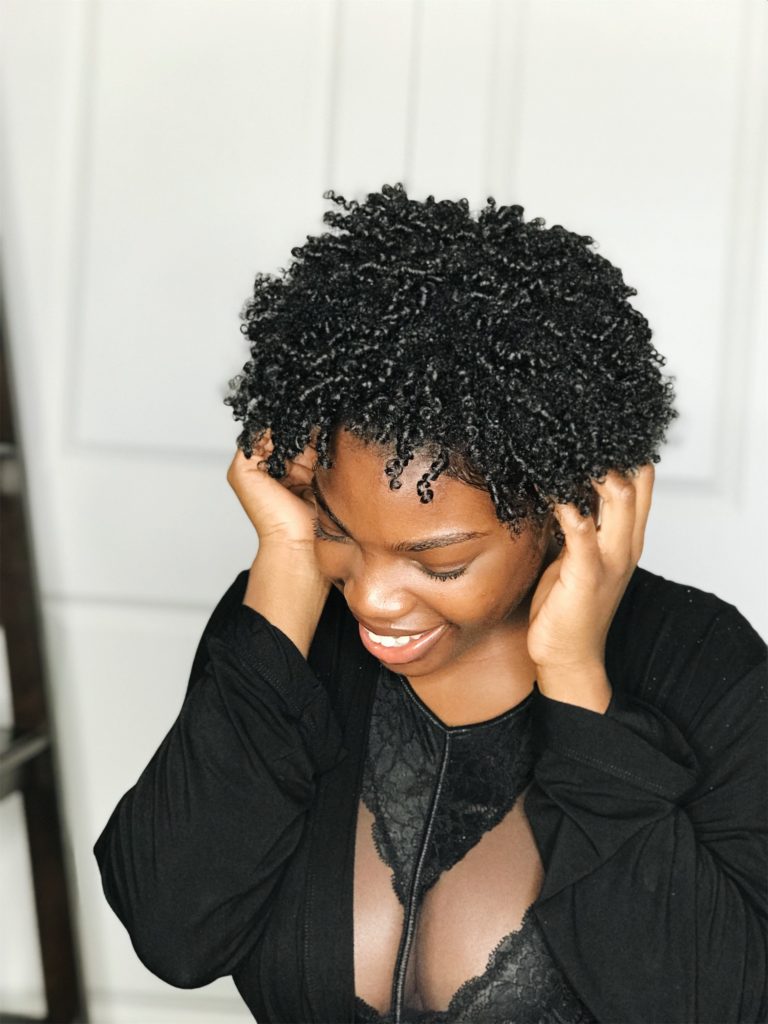 That's all I really want you to keep in mind when it comes to breakage and trimming. I'm excited to finesse some hairstyles with my new length so stay tuned. Don't forget to follow me on YouTube to stay updated on new videos.