Recently I've been in a weird space with my skin; I have more dark marks than I'm used to seeing. It's not terrible, but if I can get rid of it then I definitely will. Prior to giving Urban Skin Rx a try I had seen a dermatologist in the past but I don't feel like I received the best regime and treatment. It did nothing for my dark spots and to be honest, it too expensive to not have results. With that being said, I updated my skincare routine to the Urban Skin RX dark spot and even skin tone collection. I decided to really see if it works I'll be using this for the next three months and nothing else.
There are a lot of options for various skincare concerns on the Urban Skin RX website, you can even take a quiz to see what products will best fit your skincare needs. Since dark spots are my biggest concerns, I purchased a package that came with a 3-in-1 cleanser, vitamin C serum, moisturizer, SPF 30 sunscreen, and night serum. Everything in this kit is designed for skin that suffers from dark marks, hyperpigmentation, and uneven skin tone. However, on the website it does mention that this specific product is not for women who are pregnant, nursing, or those with dry and sensitive skin.
First I want to start with a photo of what my face looks like at the beginning of this journey. I have a lot of dark marks from acne scarring on my cheeks. Although it has faded a little bit on its own, I want it to be less visible. If you're hoping to get rid of dark spots and hyperpigmentation keep up with my 3-month skincare journey below to see if this an option for you.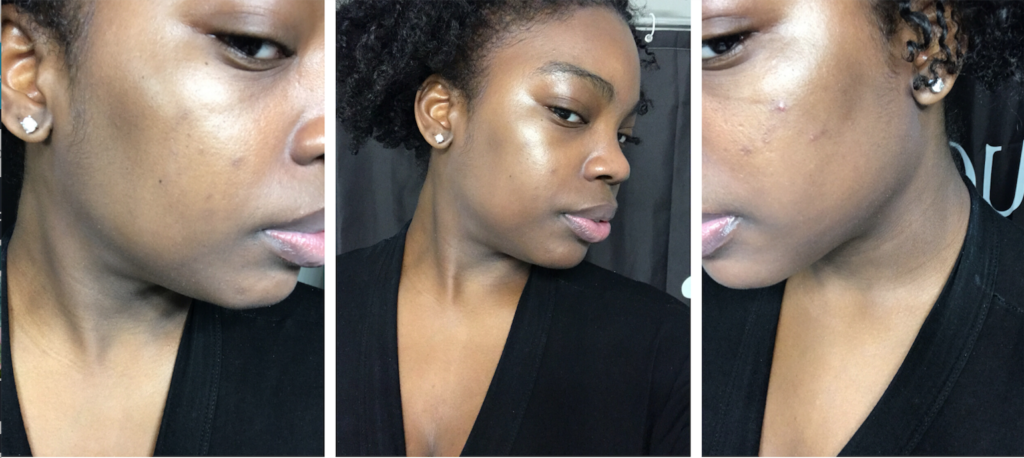 Watch My Weekly Skincare Journey To Clear Skin
Week 1:
Week 2 Updates:

(AM/PM Routine) It's better to shake the Vitamin C serum before using it and allow your skin to soak up the product after use before applying the next product.
(AM Routine) I'm no longer using the Urban Skin Rx Sunscreen with SPF 30 instead I started using Black girl Sunscreen with SPF 30.
(AM/PM Routine) I'm keeping my sponge stored in a ziplock bag to protect from bacteria.
(AM Routine) I now leave the 3-in-1 cleanser on for 3 minutes at least three times a week.