I've talked about protective styles a lot recently — my thoughts on it, how to maintain it, and how to make sure it's actually protective. Now in this post, I want to talk about ways to prep your hair before you braid or twist it up.
What You'll Need:
shampoo
conditioner
deep conditioner of choice
oil of choice
hair clips (to separate hair)
plastics cap
hair butter/moisturizer
heat protectant spray
Prepping my hair for a protective style is very similar to my wash day routine, however, I do add in a few steps to ensure moisture and strength.
Step 1: Pre-poo
I know there's a lot of opinions on whether prepping actually works or not and to me it does. Pre-pooing is simply the process of adding conditioner to your hair prior to washing your hair. This allows you to derange your hair with more manageability, moisturize dry hair before shampooing (sine cleanser strip you hair if even the natural oils and this will provide some more moisture to your crown).
This is ideal for my naturals who struggle with dry hair or have courser kinkier patterns. While I do struggle with dry hair, it also provides my hair with moisture and strength before all the manipulation begins.
To pre-poo, I mix conditioner and oil in a bowl and apply it to my hair. I tend to use Jamaican Black Castor Oil or Tea Tree oil to stimulate growth and strengthen my strands. Once I apply it I work in and detangle.
Step 2: Wash Your Hair
This is the simplest step I usually just wash my hair 2-3 making sure my hair is completely clean. I prefer to wash it in sections so my hair doesn't get tangled and I can really make sure my hair is clean.
You want to use a gentle cleanser if possible that won't strip your hair if it's moisture completely but it will give your hair a deep clean. After I wash my hair I go in with a deep conditioner.
Step 3: Deep Condition Your Hair
This is probably the most important step. You can skip the pre-poo if that's not your thing but never skip the deep conditioner. You want as much moisture and strength as possible because blowing out your hair can be a drying process. You also want to create a strong foundation for your protective style with moisture.
Moisture is key because dry brittle hair causes breakage. I typically cover my hair completely with deep conditioner (you can also mix your deep conditioner with oil…if you want to) and leave in for a minimum of 30 minutes and rinse. Once in rinse out the deep conditioner, I apply and rinse again with regular conditioner.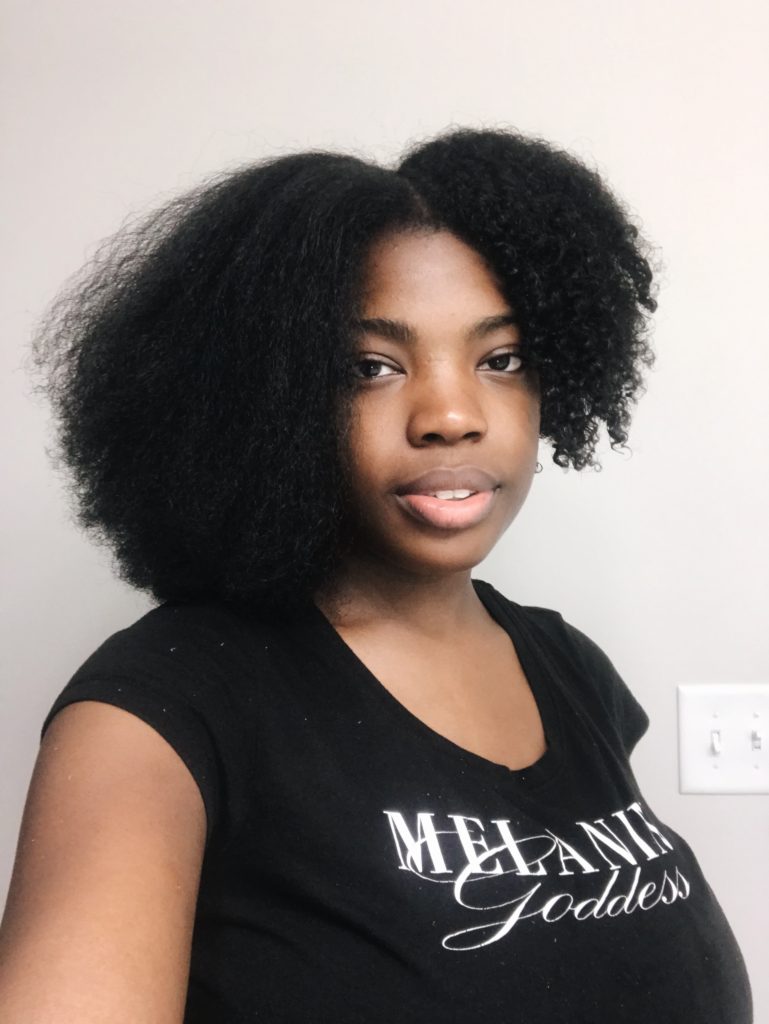 Step 4: Apply Leave-in Conditioner and Heat Protectant Spray
I like to work in sections so I go section by section to add leave-in conditioner, detangle one more time with my fingers and then applying a heat protectant. Simple.
I don't blow out my hair often, but I do try to protect my hair as much as possible.
Step 5: Blow Out Hair And Add More Moisture
So here's the thing, I know a lot of the girls blue out there hair using the cool option, but I can't do that. I use low heat and I personally think my hair takes too long to dry on cool.
As far as blow-drying, I use the comb that comes with the dryer and start from the bottom then work my way up to the roots like you would normally do. Then once I'm done I use a styling butter to remoisturize.
Watch me do prep my hair:
That's it. That's my five-step process of prepping my hair for protective styles. What are some things you incorporate into your routine?