I'm having a protective style summer.
If you've followed me for some time then you know I'm not necessarily a fan of braided styles or even some long twisted styles. While it's good for hair growth and minimizing hair manipulation, I think it's a very stressful time for our edges. I've learned this from experience by the way and my edges aren't something I want to play with.
So why am I wearing a protective style then?
Well, I decided to give it another try with stylists who actually care about haircare and not just the style. Plus, it saves me a lot of time not having to do my hair and I get to switch it up from time to time. My first style was passion twist and honestly, I loved it. It lasts and the hair I used made it even easier to maintain and manage. Now I've moved on to goddess braids, which I am still currently wearing.
I must admit, I think the hair is way too long for me. I got 22" of hair because I lowkey wanted to be a hot girl too, but this length of hair is definitely a lifestyle. I knew when my hair got caught in the bathroom door at work that this was not for me. Then again, I feel really cute whipping my hair back and forth.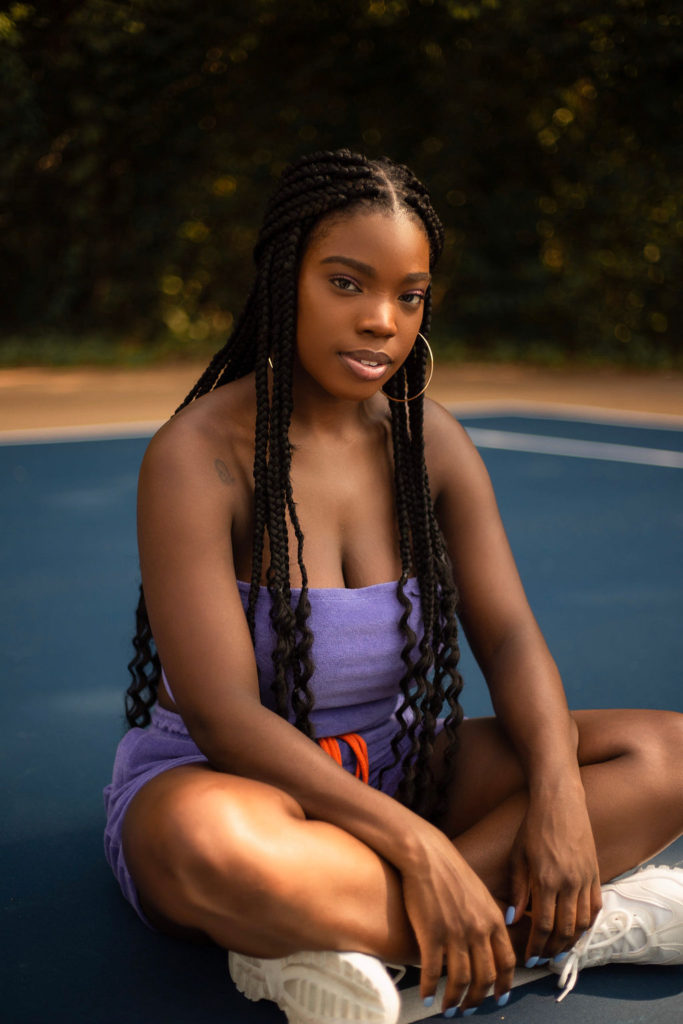 While wearing both styles, I noticed a few things on how to better maintain the style and care for your real hair.
How You Wear Your Hair Is Important
Adding hair can be very heavy and it weighs the hair down, pulling and essentially adding stress to our real hair. As a rule of thumb, I always try to avoid putting in in buns or pointytails—period, unless I'm at work or in the gym.
When I do have to put in in a ponytail I use headbands instead of regular hair ties because it's bigger. I don't tie my hair more than twice with it so it's not too tight. I need to always easily be able to put my fingers through my ponytail if I need to.
I also never pull my buns/ponytails back too tights. It's always loose to make sure my hair can breathe.

Daily Routines
I have really dry hair so I need to moisturize very often, and you don't do it every day then at least twice a week. It's hard sticking to it but you gotta do what you gotta do.
Key moisture hacks (or whatever you wanna call it)
Spray water and leave-in conditioner mixture onto my entire hair.
I use a moisturizing cream on the roots of my hair
Use moisturizing mousse. I notice the more hold the mousse has the dryer it makes my hair, so I try to add some moisture to that process.
Oil it up! Oil is my main go-to if nothing else. At bare minimum oil your scalp. I like soothing oils like tea tree or mints. It's good for hair growth, moisturizing without buildup, and allows your scalp to breathe.
That's pretty much it. I keep it short, simple, and to the point. I plan on wearing protective styles up until mid-September to see if it's a fit for me or not. So I'll keep you updated on that.
Do you wear protective styles? What are your go-to styles? Let me know in the comments.
Oh… follow me on IG for daily updates, inspiration, and natural hair.