I've been wanting to try Melanin Haircare for a while, but I had a feeling Whitney White, content creator and CEO, would be adding to the collection and I was right. Melanin Haircare recently dropped their new African black soap shampoo, which now completes the collection. The line features a shampoo, multi-use leave-in conditioner, a twisting cream, and a multi-use oil. Let's dig deep into each product.
African Black Soap Reviving Shampoo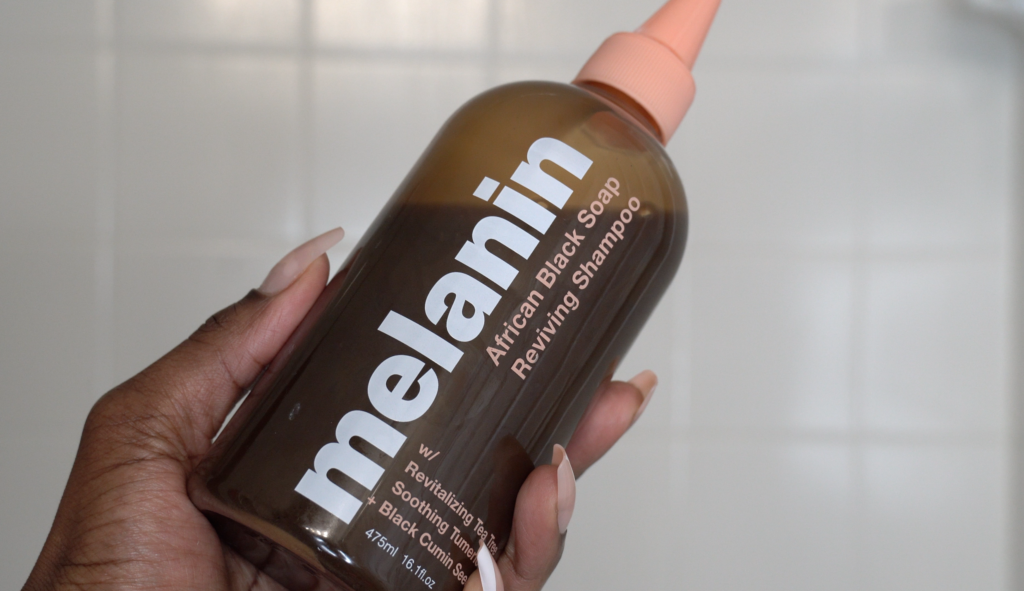 The reviving shampoo is made with moisturizing cocoa, shea butter, argan, tea tree, black cumin seed, rosemary, peppermint, and pro-vitamin B5 to increase the elasticity and flexibility of your hair. The shampoo lathers very nicely to give you a deep and detoxifying cleanse. I think it's ideal for removing build-up and cleansing your hair after taking out a protective style. It cleanses and restores the oils and strength into your hair.
Do's & Don'ts:
Do: use a dime-sized amount. A little goes a long way, so you don't need a lot of product.
Do: give yourself a nice scalp massage (thank me later) your scalp will feel fresh, clean, and soothing.
Don't: detangle with the shampoo. I personally never detangle my hair during the shampooing part of wash day. It may make you feel like you want to, but don't do it.
Multi-Use Softening Leave-in Conditioner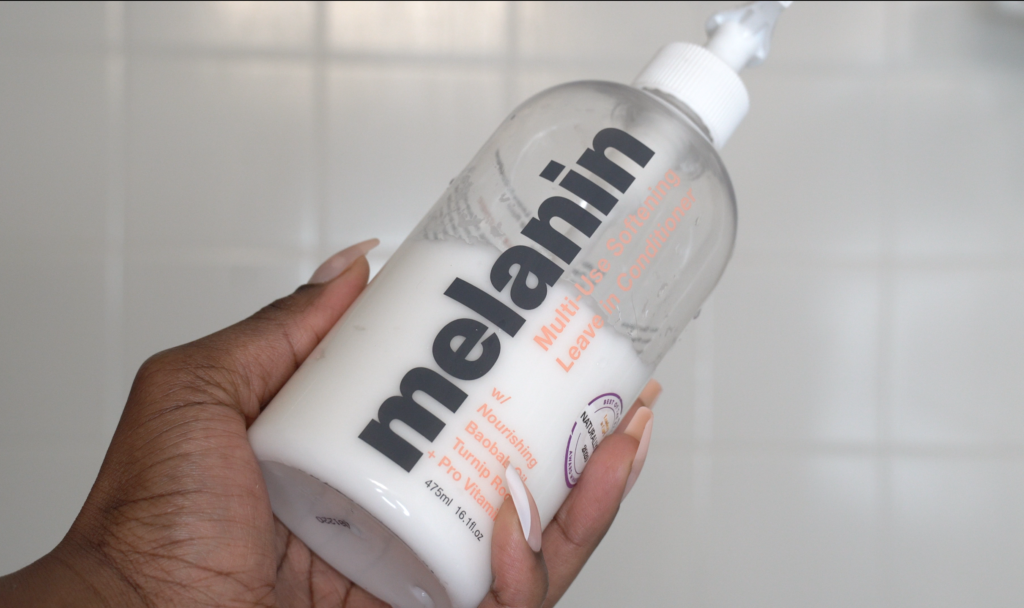 I'm just going to tell you now that this is one of my favorite products in the collection. I actually think this is very innovative because you can use this conditioner in up to 7 different ways: a conditioner, deep conditioner, leave-in conditioner, detangler, styling cream, curl refresher, and pre-poo. It's an all on one product. It's also very softening, has a lot of slip, and adds moisture to dry brittle strands.
The leave-in conditioner is made with turnip root extract, white tea leaf extract, aloe vera, argan and jojoba oil, spearmint and so much more. The multi-use conditioner is a lightweight formula that allows the product to quickly absorb into your hair and immediately softening and moisturizing your hair. My hair is very thick but once I used it felt softer, lighter, and more manageable.
Do's & Don'ts:
Do: use the conditioner to its fullest potential to see how it works for your hair. I love to use it as a pre-poo, deep conditioner, leave-in, and curl refresher. It's one product I can use and grab and go.
Don't: cheat yourself and not try this product! If you like lightweight products or need more moisture, I definitely recommend it.
Twist Elongating Cream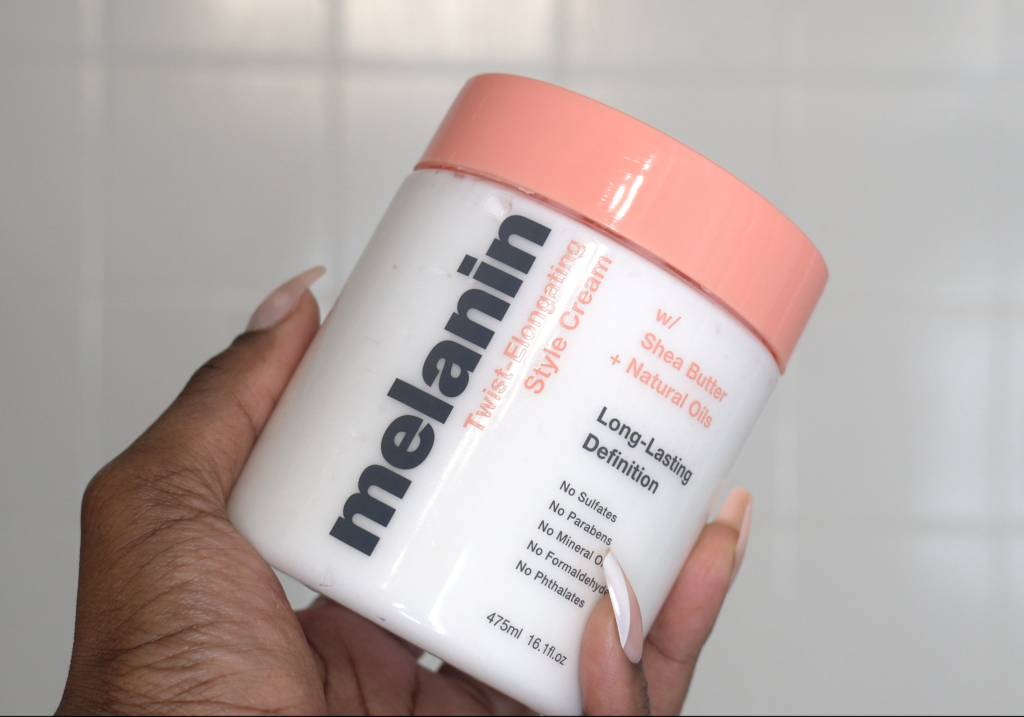 The twist elongating cream is a styling cream that enhances curls, provides moisture, and provides hold without a gel. It's made with shea butter, mango butter, cocoa butter, kokum butter, and cupuacu butter. It also has hydrating and reparative ingredients like aloe vera, avocado, and sweet almond oil.
This is probable the thickest product of the collection, but it's still very lightweight so it won't weigh your hair down nor is it prone to product buildup causing those annoying white flakes.
Do's & Don'ts:
Do: use this if you want a nice hold for curls without gel.
Don't: use too much a little goes a long way so you don't need a lot.
Multi-Use Pure Oil Blend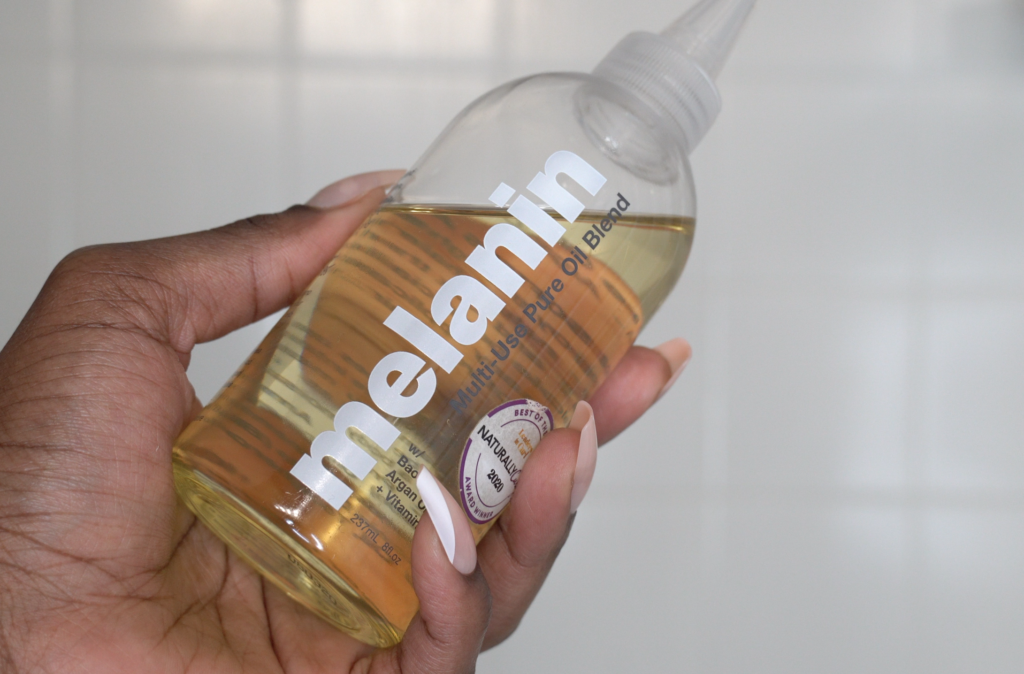 The oil in this collection is lightweight and can be used on your hair and body. The non-greasy formula is a blend of natural oils like baobab oil, argan oil, sweet almond oil, jojoba oil, sage oil, geranium oil, and vitamin E. Together all of these oils nourish and rebuild your hair while sealing in moisture.
Do's & Don'ts:
Do: use to seal moisture, it will help you get the most wear out of your style.
Don't: forget that it is multi-use and I use it on my body and my hair as a pre-poo and sealant.
Overall I love the collection and will definitely continue to use it in the future. One of the things that really spoke to me is that it was created by OG natural hair influencer, Whitney White aka Naptural85. I feel like she has taken the time to understand the needs of the natural hair community and created a product that addresses a lot of these concerns.
Here is more breakdown of the collections and the pro's and con's overall.
Pros:
very lightweight and caters to all hair types
its a moisture-boosting collection and will help revive brittle and dry hair
the products in the collection are natural and don't contain any silicones, sulfates, petroleum, mineral oil, parabens, phthalates, or formaldehyde
all products are water-based
most products have a multi-use purpose so you get more bang for your buck
the bottles are pretty big so you get a lot of product
Cons:
because of the size of the bottles, it's not travel-friendly, so if you do travel you may need some travel size bottles to carry them with you.
this isn't a con for me but the estimated price of the collection is $16-$20. For some people, this may be on the pricey side, but I don't think so because you get a lot of product and it will last for a good amount of time.
it's not available everywhere. You can purchase it at the Melanin Haircare site or Ulta Beauty
I hope this was helpful. Lastly, watch me style my wash n' go using the collection.