Washing your hair when it's in a protective style is just as important as washing it when it's out — your hair still needs to be cleaned and moisturized. Our braids are low manipulation and minimize unnecessary tension but its not armor that protects against dirt. Basically, you still need to wash your hair. Here's how I wash my hair when it's in a protective style.
What You'll Need:
shampoo
conditioner (optional)
leave-in condition
oil
mousse
water
Step One: Damp Your Hair
I don't drench my hair unless I need to, I usually just focus on the roots and my hair strands. So for the first step, I just use a spray bottle to damp my hair and make it easier to massage my shampoo in.
Step Two: Shampoo Your Hair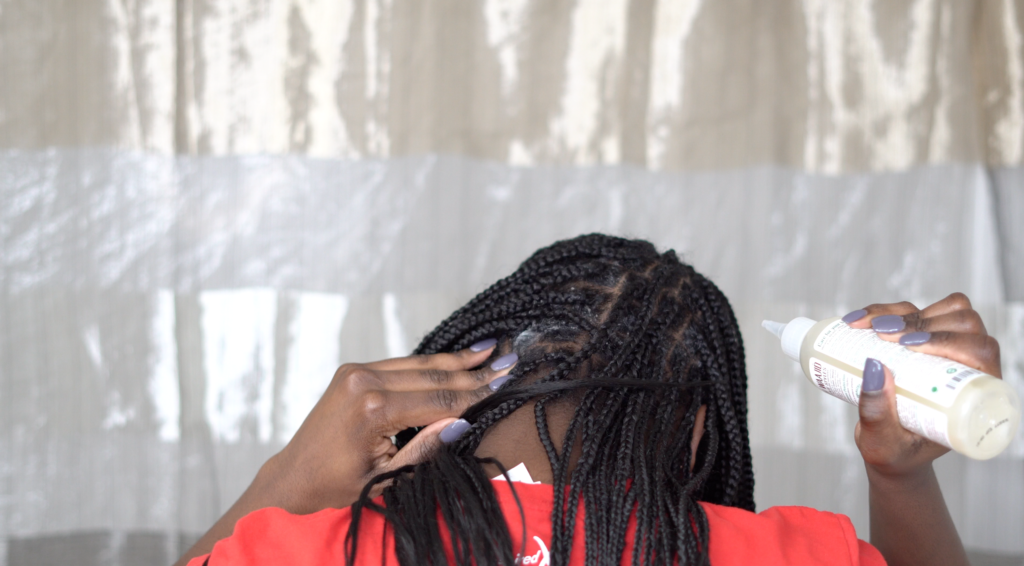 You can use any shampoo, but I prefer to use shampoos like Taliah Wajiid's Bamboo And Coconut Milk Moisturizing Mint Shampoo. The tool and consistency make it easier to clean and get into your braids, some shampoos are just too thick or too watery and can prolong the process.
Once I add my shampoo I massage and give my roots and strands a deep clean.
Step Three: Rinse Out Shampoo
You can go completely underneath the water, but as I said, I personally don't like to drench all of my hair if I don't have to. Instead, I take a cup of water and pour it to the areas of my hair and wash the shampoo out.
I usually do step two and three about 2-3 times. I would also go in with a wet rag to get in between the braids at the root of my hair and make sure all the buildup is gone.
Step Four: Dry Hair
I dry my hair with either a towel or t-shirt to soak up access water. Your hair doesn't have to be completely dry at this step, but dry enough to manage your hair without water dripping everywhere.
Step Five: Wet Ends With Boiling Hot Water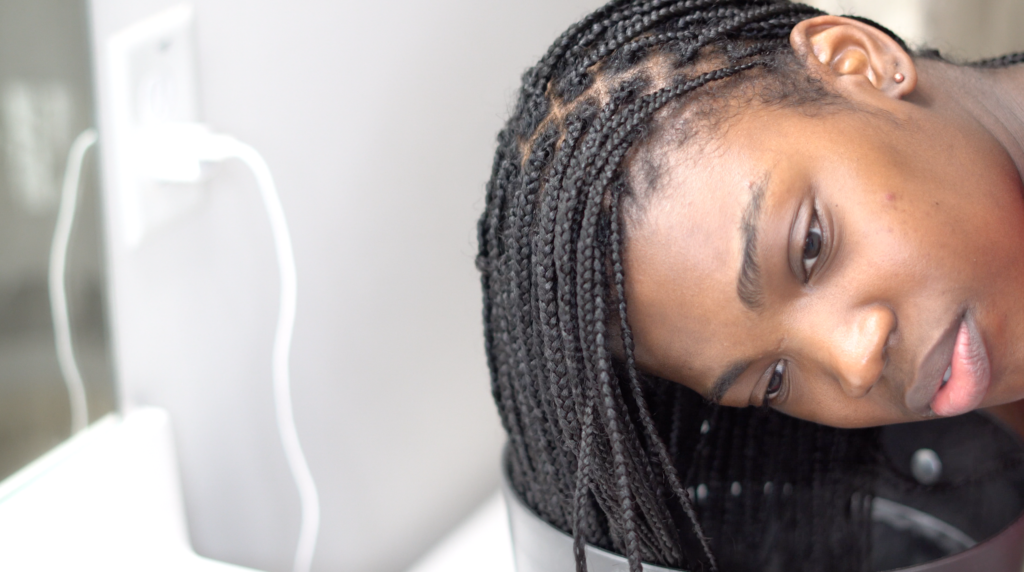 Dipping your hair in hot boiling water helps keep the end of your braids sleek and neat. For this step, I dip my hair once or twice and leave mt hair in there until my hair is laid. It's really just a couple of seconds.
Step Six: Dry Your Hair
I have a hooded dryer so I just sit under the dryer until my root is completely dry. Once the top of my hair is dry I let the ends air dry.
After I dry my hair, I tie it down with a scarf so it lays flat.
Step Seven: Moisturize My Hair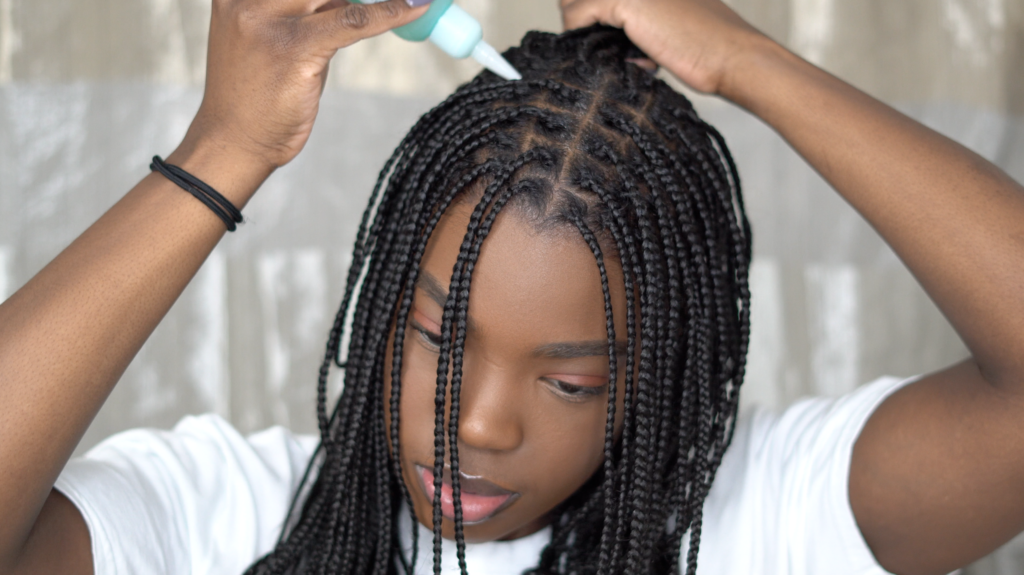 Mousse and oil are my essentials. I use Girl + Hair's RESTORE+ Restoring Hair Treatment Balm on my roots and the Vigorol Olive Oil Mega Moisture Mousse throughout the rest of my ends.
And that's it. Watch my full tutorial below: