Hey, natural babes! Over the weekend I styled my hair a bit differently using perm rods because I wanted to try something new. I had been noticing the amount of growth in my day-to-day fro' and wondered what it would look like if I actually stretched my hair. So I thought, why not blow out my hair and turn it into content for you! So, keep reading if you want to see how I styled my stretched hair with perm rods.
What You Need For This Style
In order to style your stretched hair with perm rods, you'll need:
It's best to start with clean wet hair
Leave-in conditioner
Blow-dryer
A Rat-tail comb
Wide tooth comb or detangling brush
Perm rods
Styling cream
Oil
A scarf or bonnet
Spray bottle of water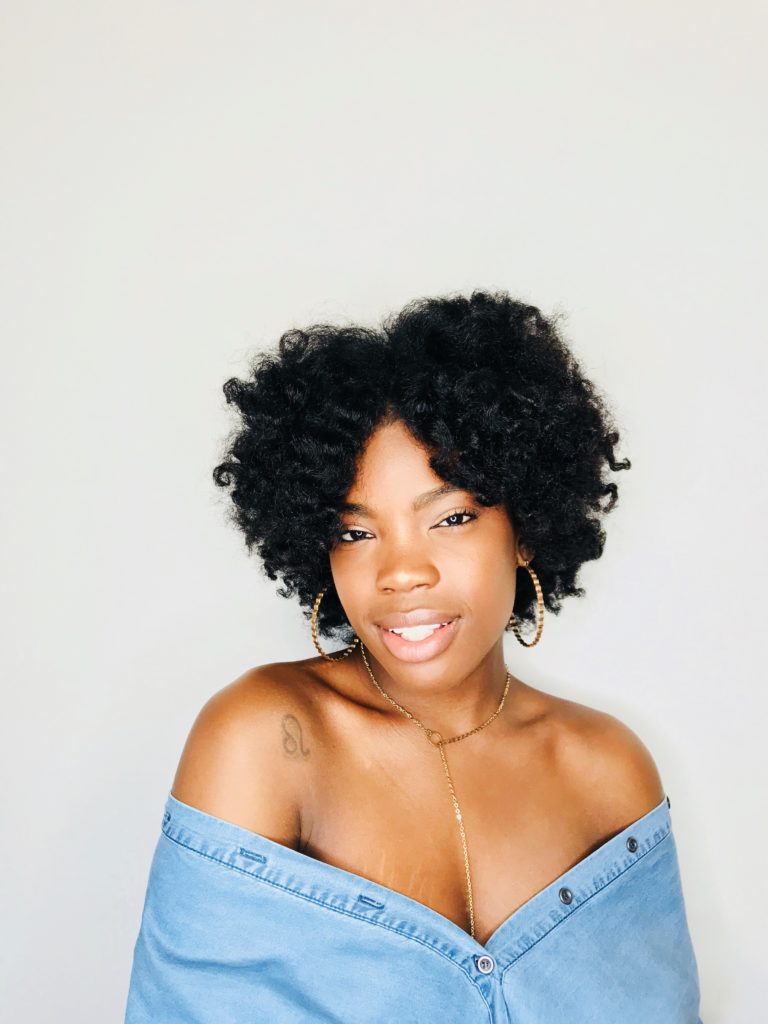 How I Styled My Stretched Hair With Perm Rods
First, I washed my hair using the hydrating detangling shampoo by Kera Care and the conditioner/deep conditioner by Joico. Sidebar, I absolutely love Joico's moisture recovery products specifically the one in the blue bottle. In my opinion, it's very curl-friendly and it does add a ton of moisture to your hair. As for their treatment balm (deep conditioner), I d didn't like it at first. I didn't like the way it made my hair feel and now that I gave it another try I think it didn't work well with the products I paired it with the first time. Although the second time around, it really locked in that moisture and made my hair feel strong and soft.
Next, I applied my favorite leave-in conditioner by Cantu, which is the leave-in with argan oil, and combed through removing all knots and began to blow dry my hair. After I completely blew out my hair (stretched my hair), I added Inflùance's growth creme and began to twist and apply my perm rods.
Lastly, I removed my perm rods and added a little Jamaican black castor oil as I untwist my hair. Take a look at my step-by-step video below.
I absolutely loved how it came out. My curls were longer than usual plus it was very light and fluffy. My hair still felt thick, but of course not as thick as it would be if I hadn't blown it out. I also notice that my curl pattern went from a tight kinky curl to a loose curl, which is perfectly fine with me. Because of my hair type and texture, to maintain this look I MUST twist it or braid it every night with the Twist Frosting by My Fluffy Puffs and a little bit of the Jamaican Black Castor Oil.
Let me know what you think of this style in the comment below and for more styles, check out my post on "How to Create a Frohawk With Bantu Knots".